INCIDENTS
by Taro Karibe

A series of images that have degraded, as a result of a tangled spaghetti of complex, interconnected paths of space and time. Or, fragments of a tiny world that exists as it is, free from universal and coherent stories shown on TV. You cannot extract any meaning from them with confidence. Even if you' get it,' you will never be sure that there is any absolute truth. They're wriggly, slippery things that escape from your grasp through gaps in the figure-ground relationship, like the Gestalt switch you experience when seeing ambiguous figures like Rubin's Vase.

Through a process of interrupting real-time digital television broadcast by glitches, editing out salt-and-pepper noise covering the entire screen like living organisms, and rotate/ crop the images to cut out the context, the original meanings of individual images become less clear, losing the fundamental perspective on the world. This action is similar to weaving a fabric of an abstract picture with digital signals, leaving the outcome to chance.

In today's world where rationality and consistency are demanded in whole of society, imperfection, illogicality and chaos are likely to be excluded. Nevertheless, it gives me a sense of comfort to look at a fuzzy world where seams are not as obvious as we believe, and where multiple realities co-exist.

Taro Karibe lives and works in Tokyo, Japan.
To view more of Taro Karibe's works, please visit his website.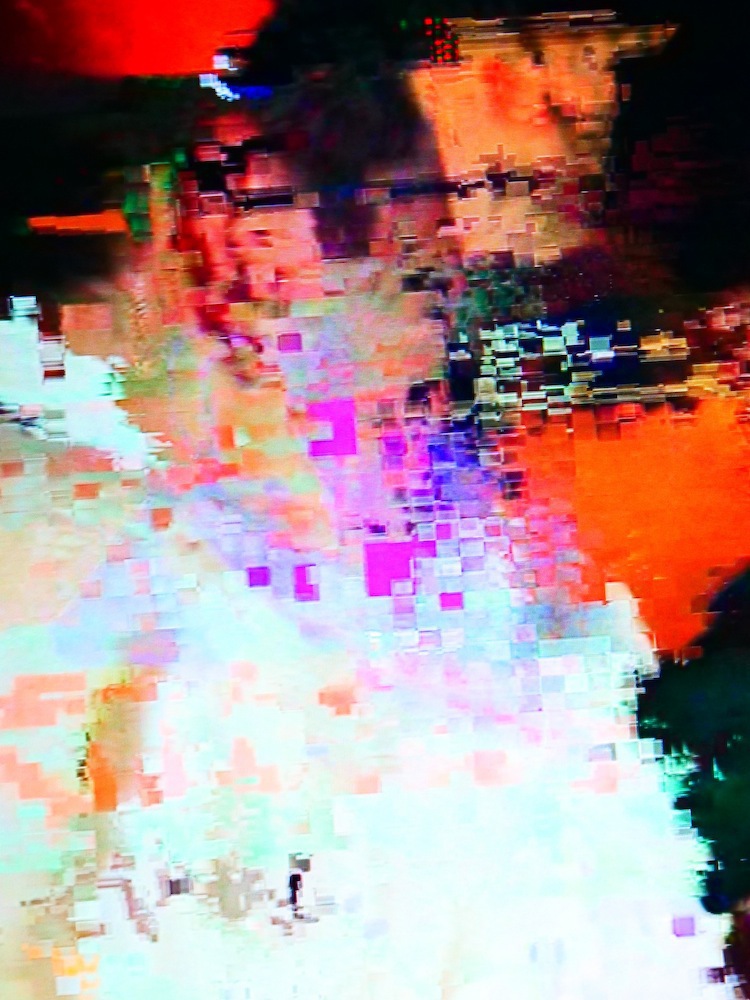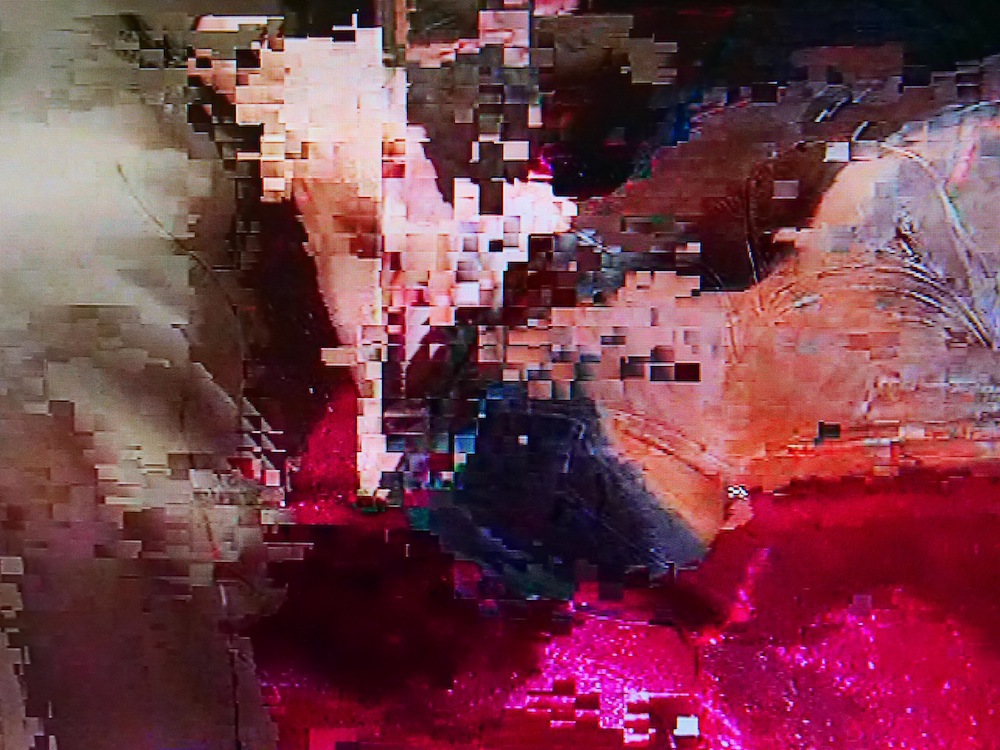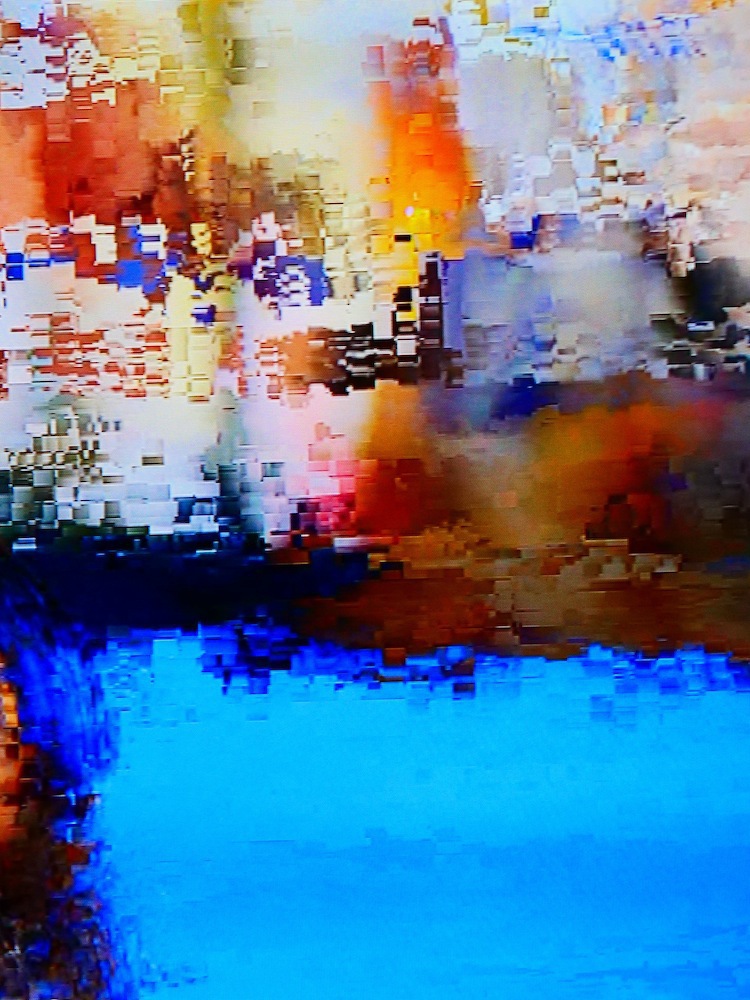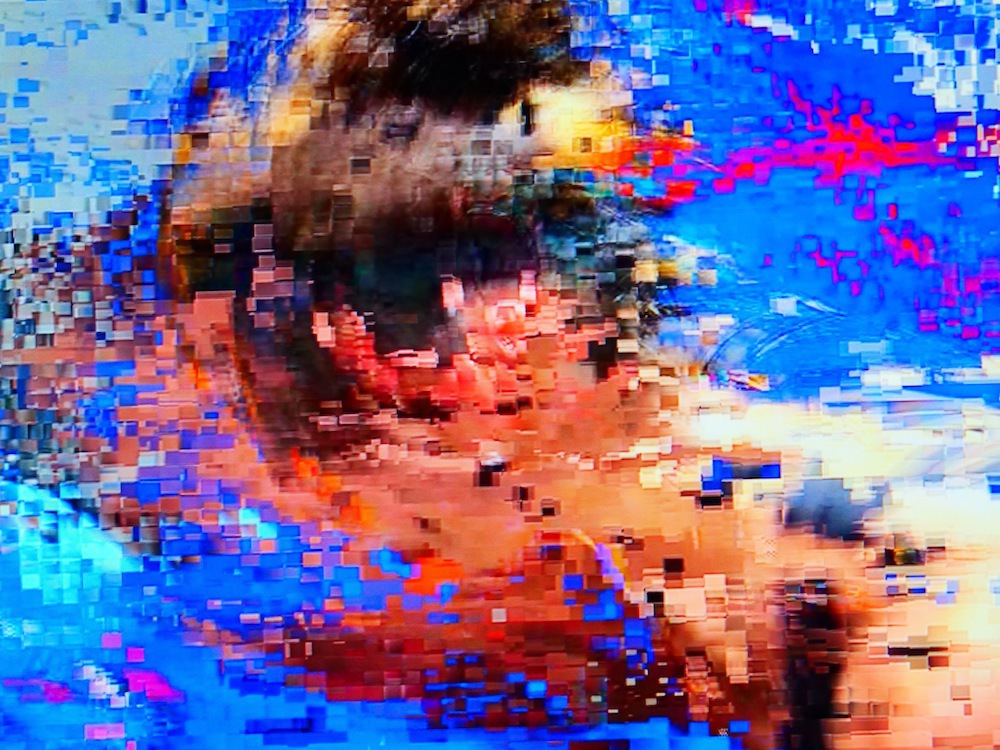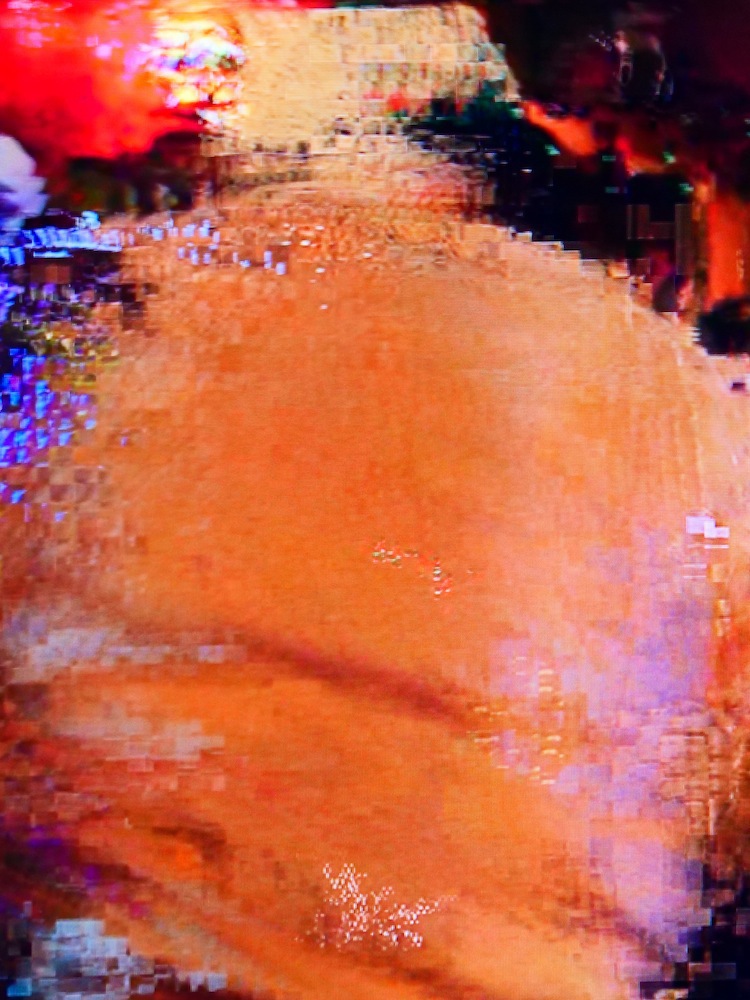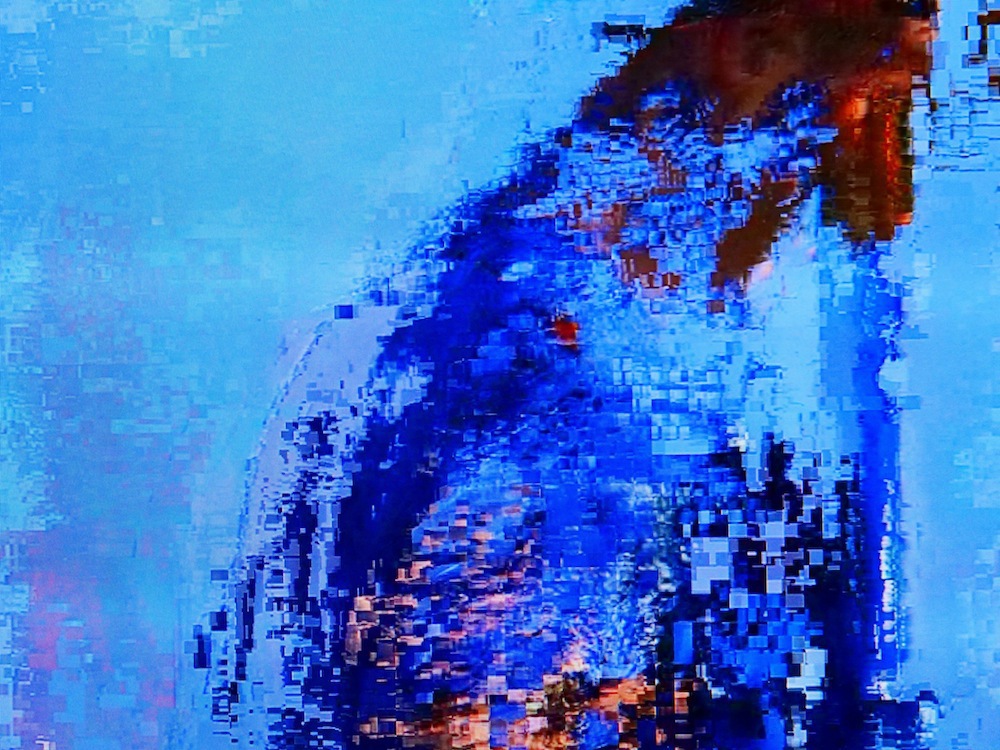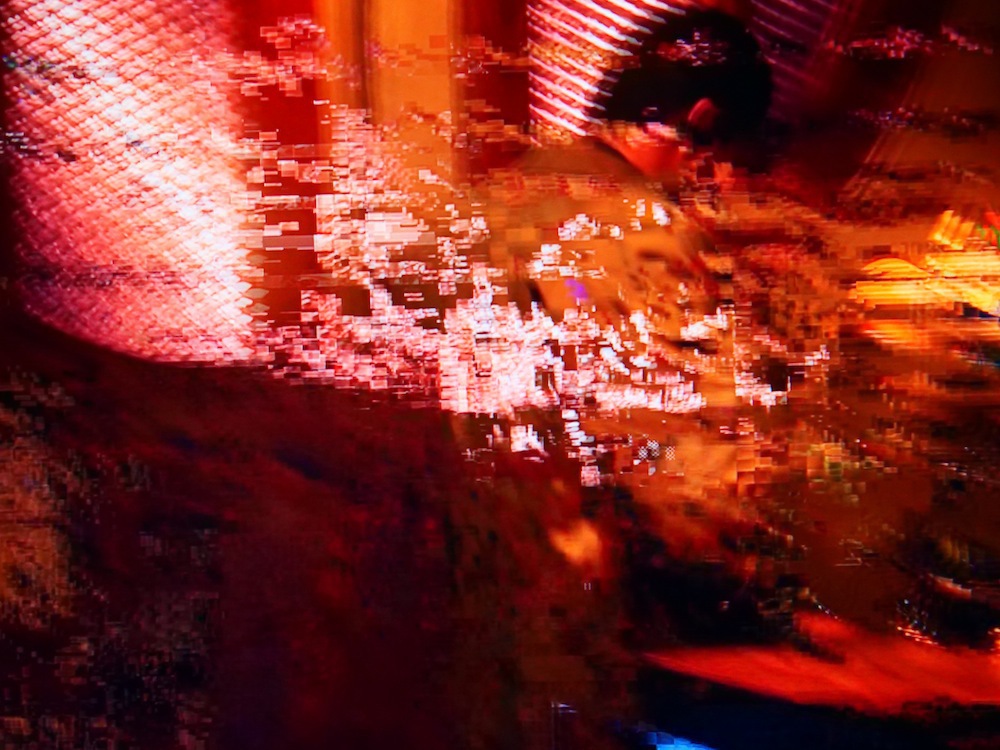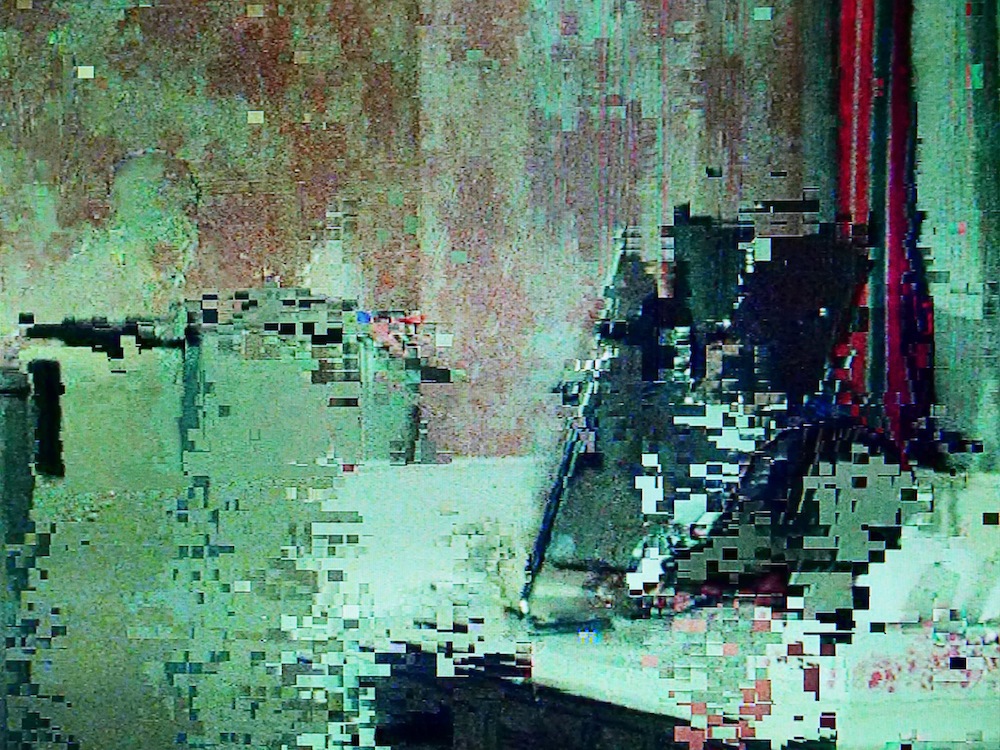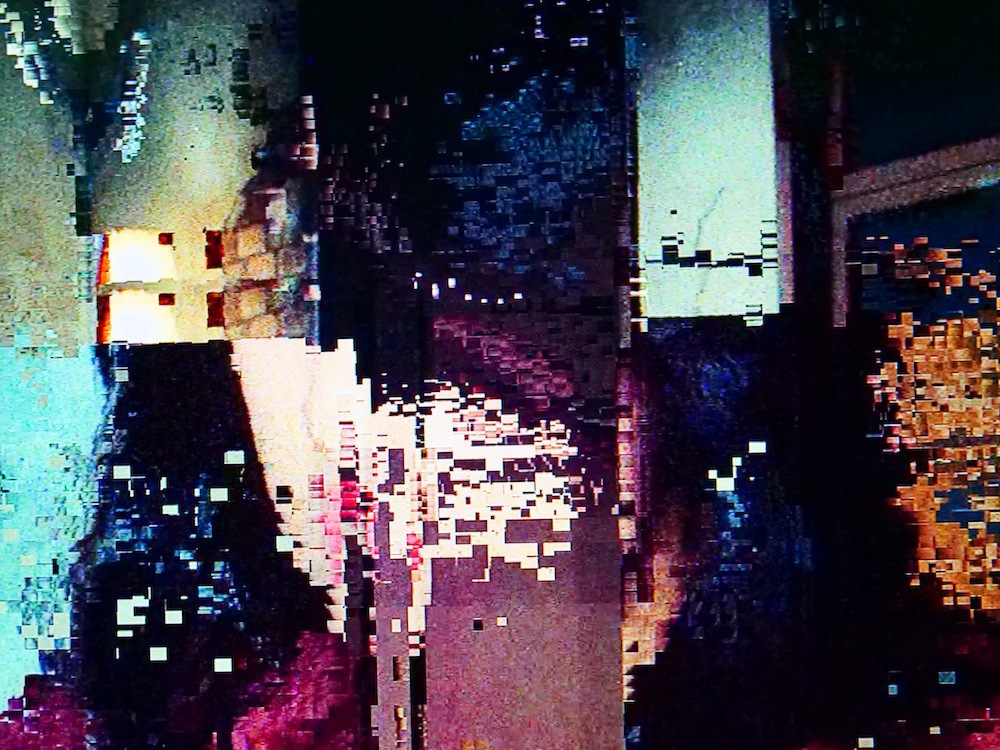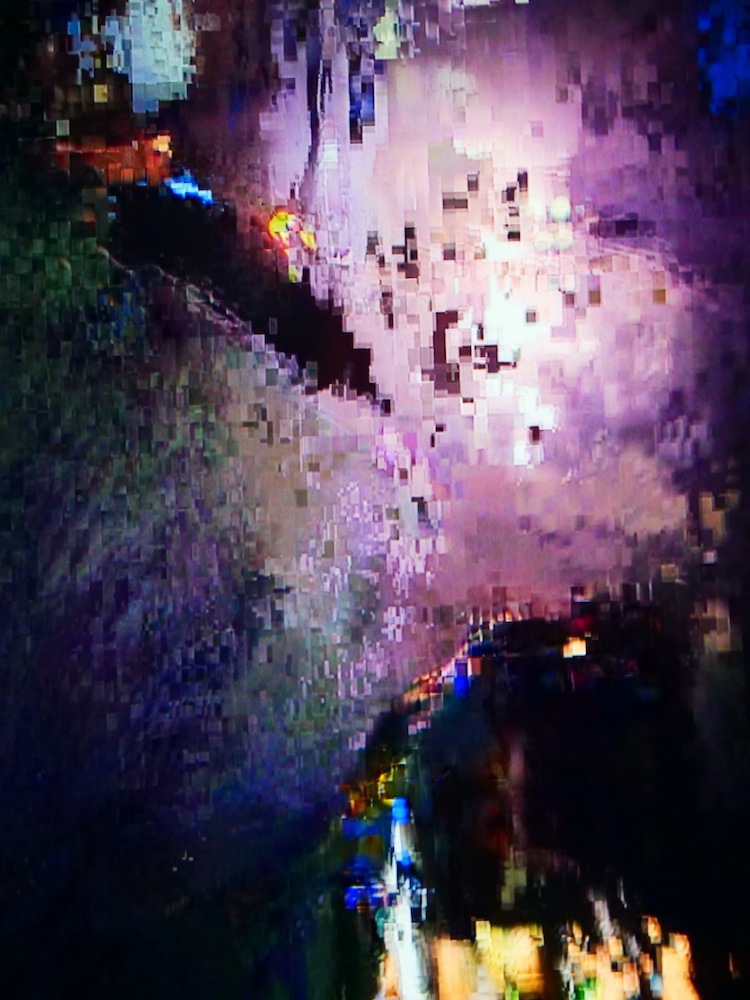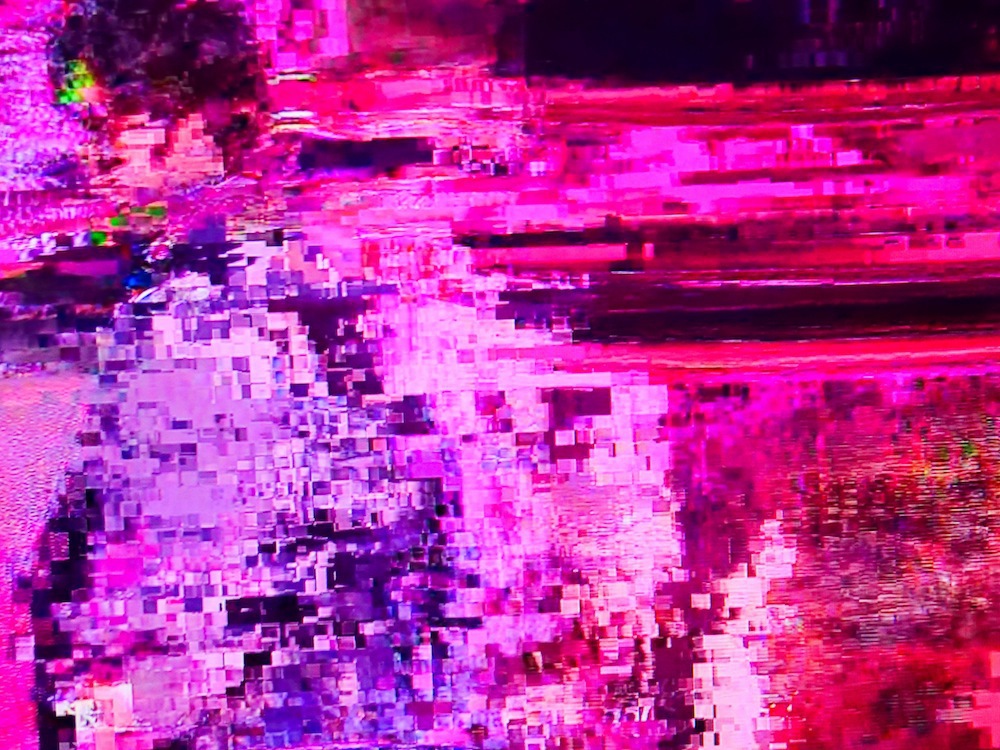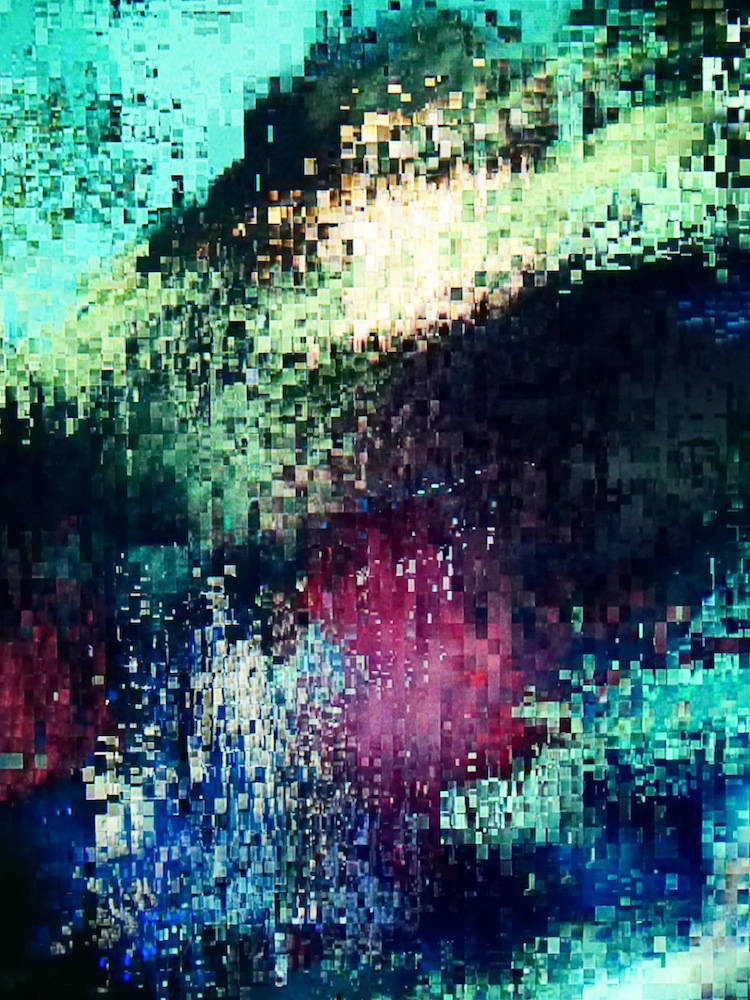 ©Taro Karibe/ 2018
INCIDENTS

空間軸と時間軸が混線し、劣化したイメージ群。またTVが映し出す普遍的で整合性が取れた物語から自由になった、あるがままにそこにある小さな世界の断片。そこから何かを確信して読み解くことはできず、もし読み解けたとしても、ルビンの壷のように反転し続ける図と地の関係の隙間から、絶対的な真実はすり抜けていきます。
リアルタイムに流れるデジタルTV放送にグリッチを発生させ、画面を有機生物のように埋め尽くすノイズをザッピングして捉え、そうして得られた画像を回転・トリミングして元のコンテクストを破断する作業の中で、それぞれのヴィジュアルが持っていた本来の意味はぼやけ、世界に対する一義的な視点は失われています。その行為はまるで、デジタル信号で抽象絵画的な織物を偶発性にまかせて編むようなものでした。
不完全性、非論理性、混沌は、デジタル的な合理性や一貫性が強く求められる現代、特にマスメディアで排除されがちです。それでも私は、信じているほど継ぎ目が鮮明でなく、複数のリアリティが同時併存するような曖昧な世界を眺めていて、ふと居心地の良さを感じるのです。