Untitled color photograph
by Naoyuki Hata


The garden is painted *gray and photographed at night with various colors of light. New green leaves and insects appear in the gray landscape, which has been illuminated in extreme colors.
 Using a machine called a camera, I am thinking about human beings. For example, humans can see the world with wavelengths in the range of about 400~800 nanometers of electromagnetic waves, which are called visible light. Short wavelengths appear blue and long wavelengths appear red because the electrical stimuli received by the retina are projected into the brain as images. That means we also use our eyes and brain functions to see the world, and regardless of our choices, the world is already defined, and there are boundaries to the world that we can imagine. Plants and insects are connected to the world and to other life in a different way than we are, as in Uexküll's Umwelt. The network of plants communicating with each other through mycelium can be described as a kind of "Hive mind", The individual and the whole are said to have the same consciousness, like Arthur c Clarke's Palladians.. It encourages us to commune with nature as a "kasokeiki-thing" that spreads out before our feet, without traveling into space to commune with extraterrestrial life forms.

*(naturally derived paint consisting of grass and wood ash, starch, and diatomaceous earth)


Naoyuki Hata lives and works in Ooita, Japan.
To view more of Naoyuki Hata's work, please visit his instagram.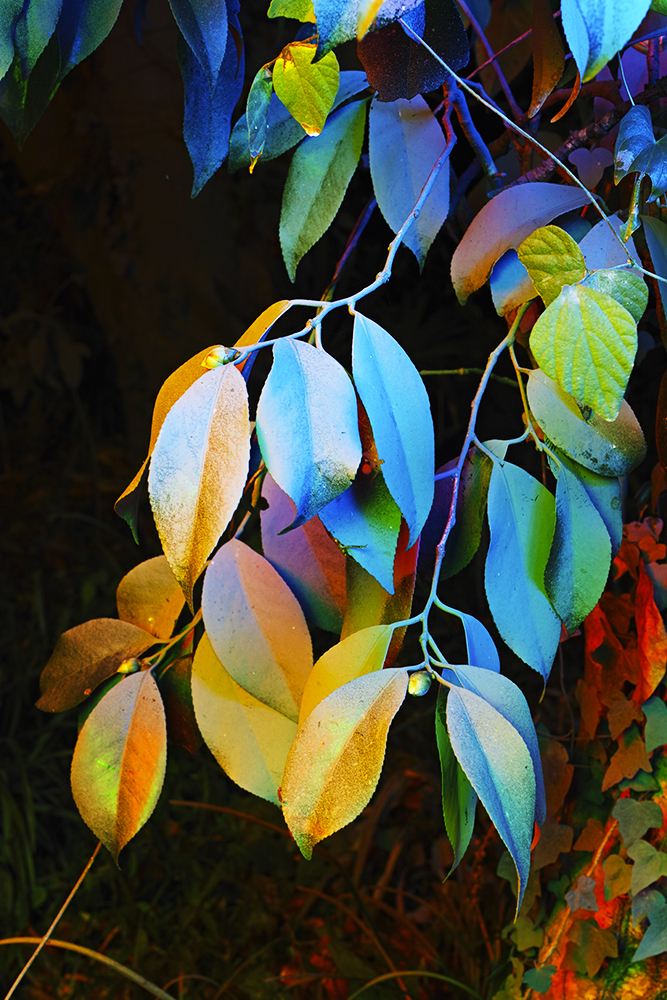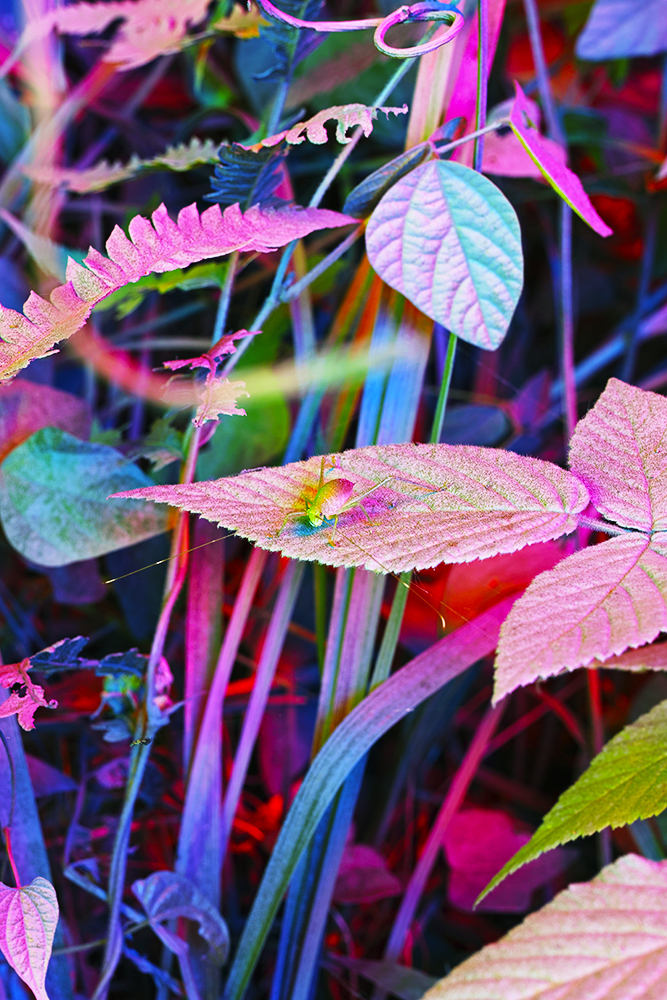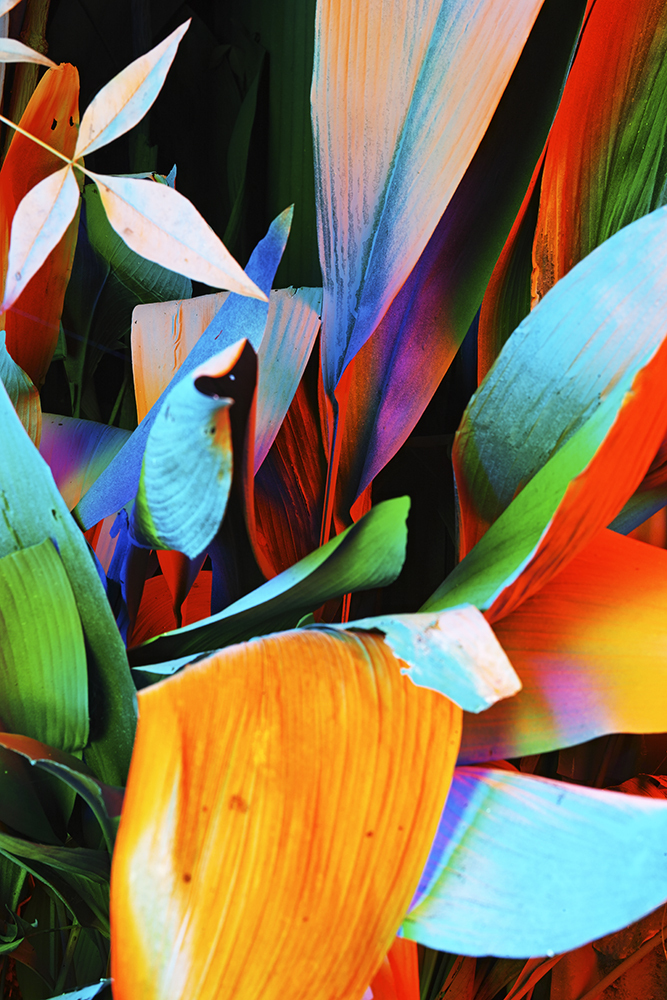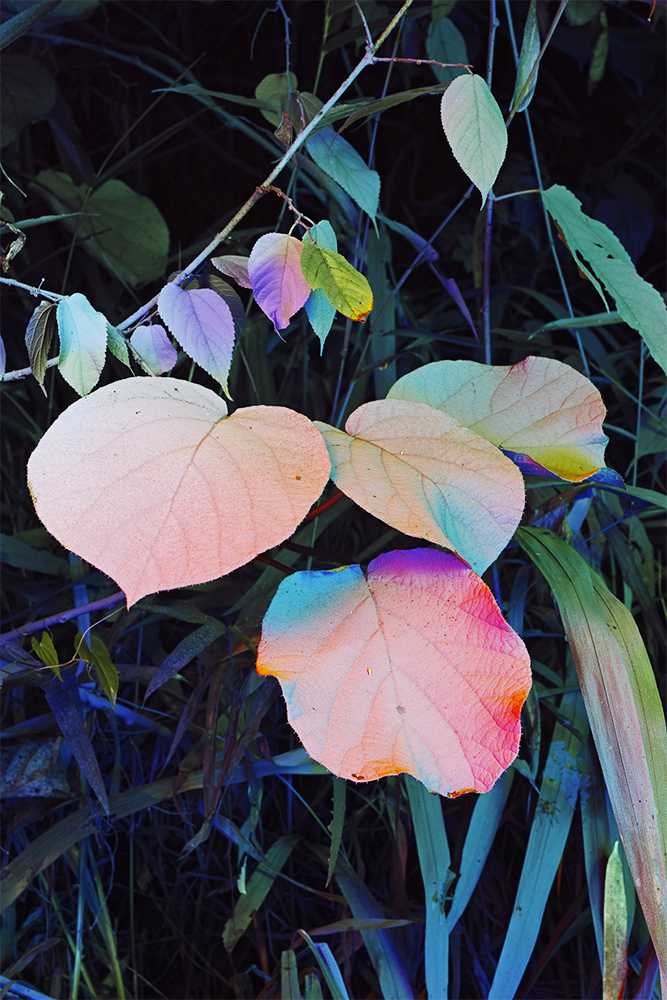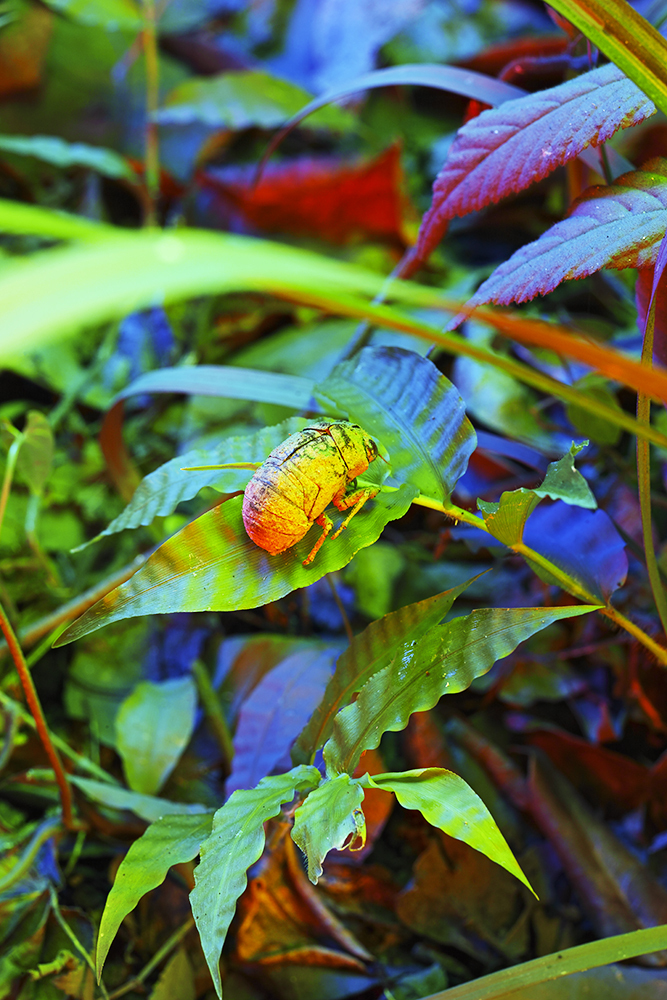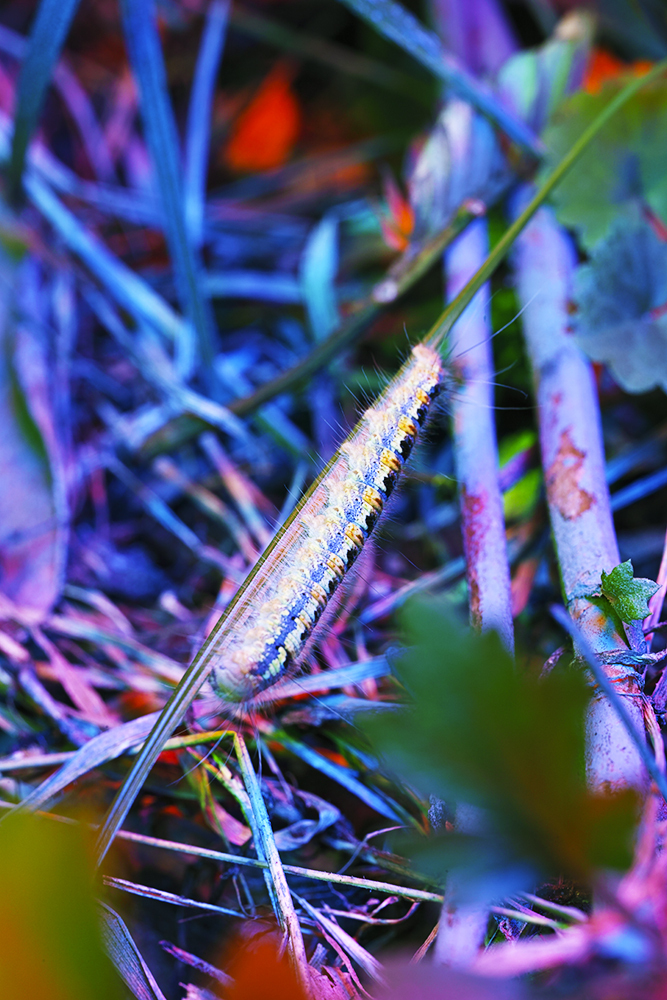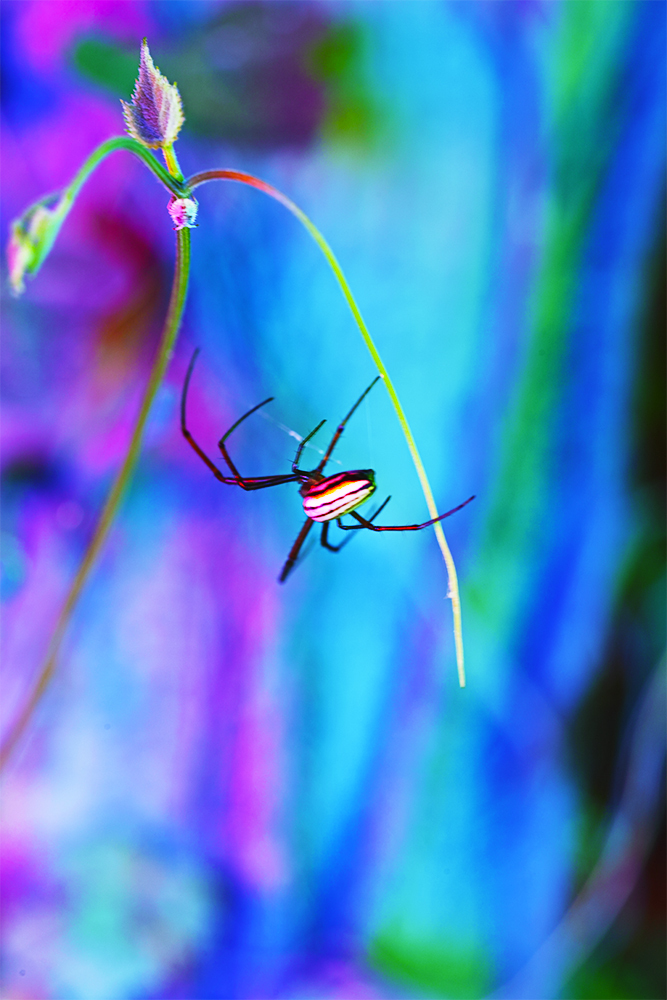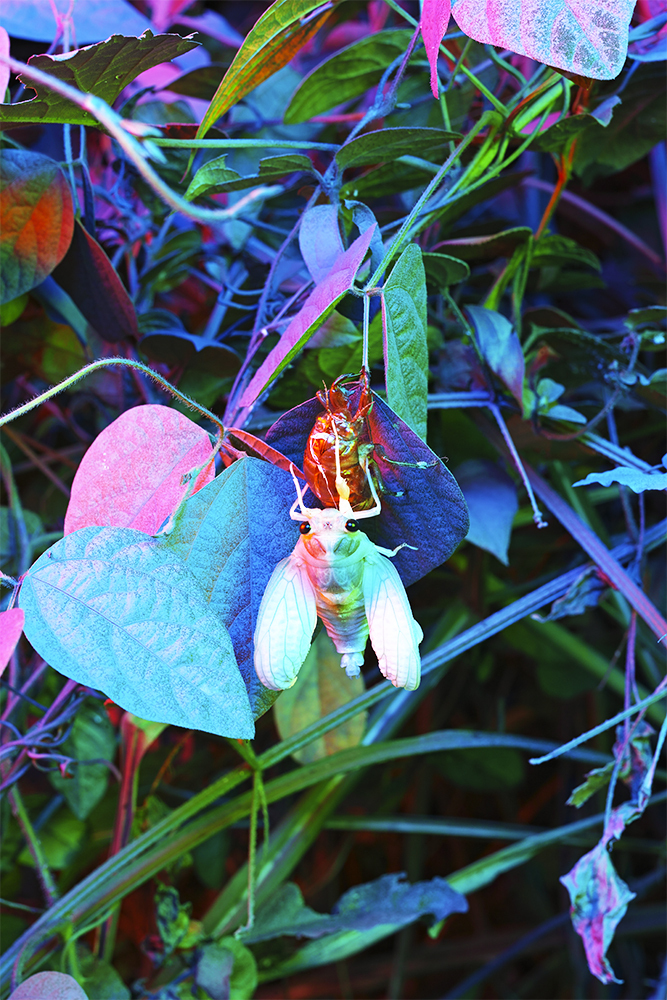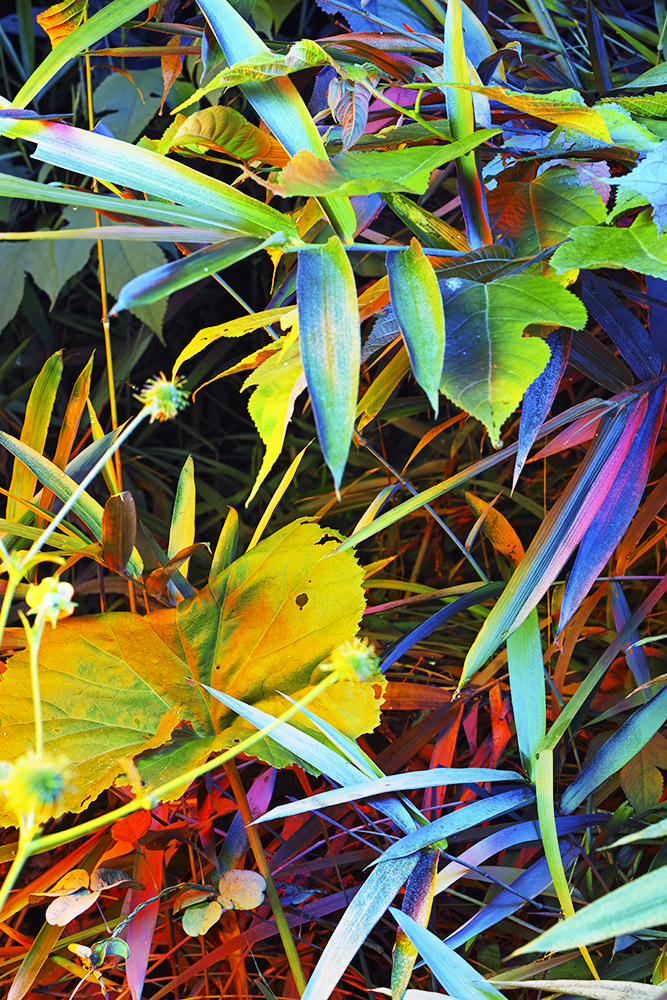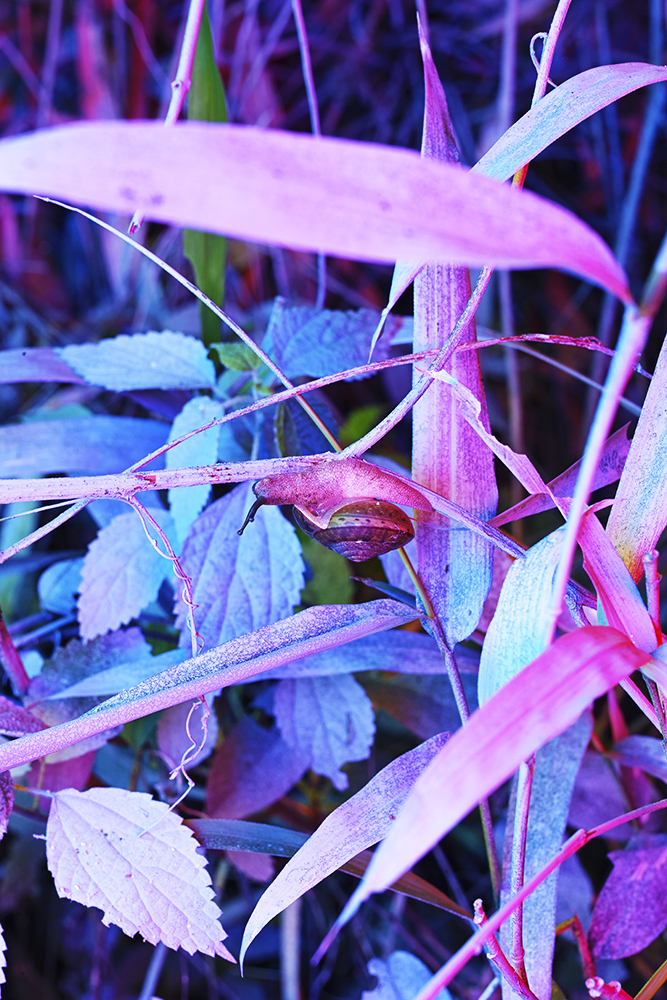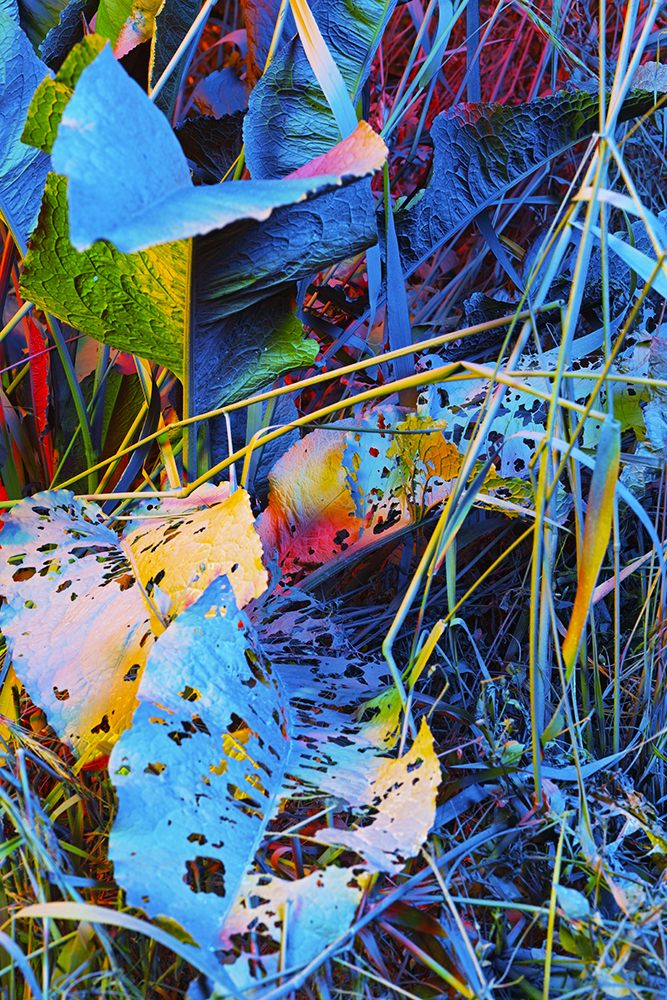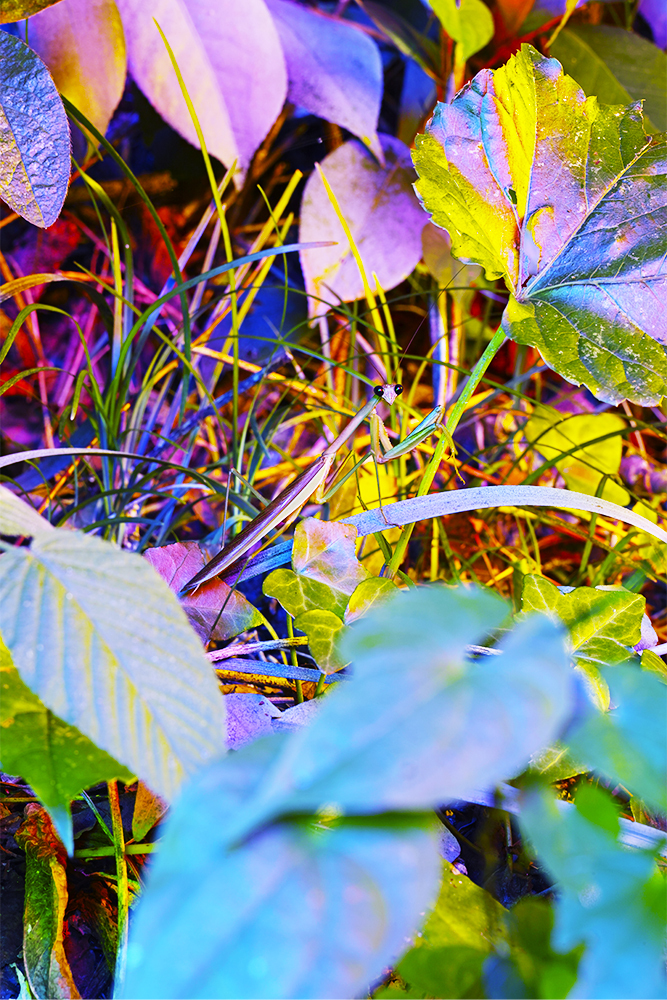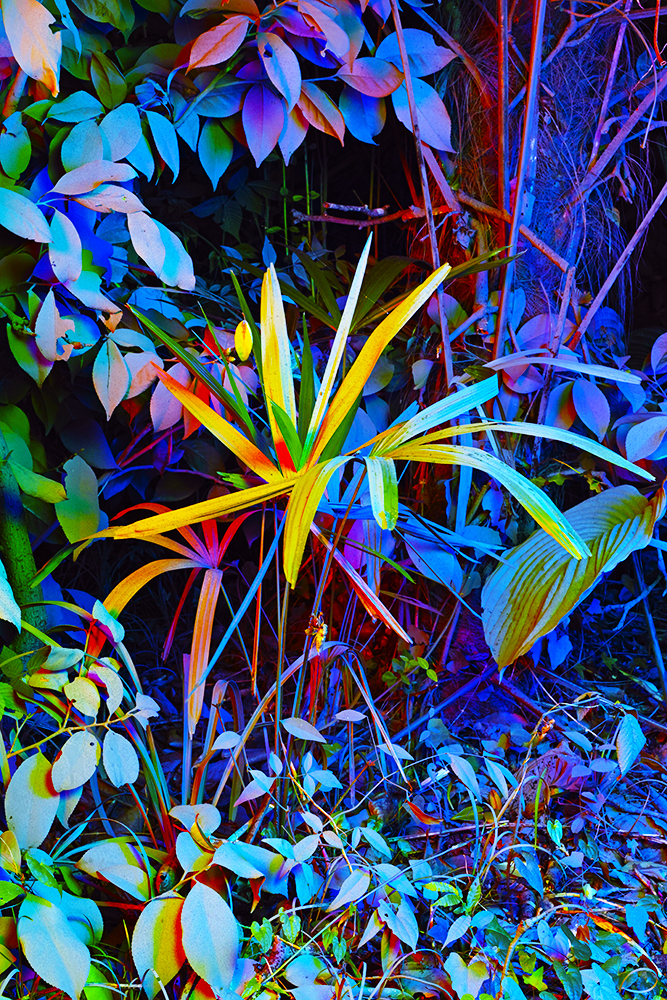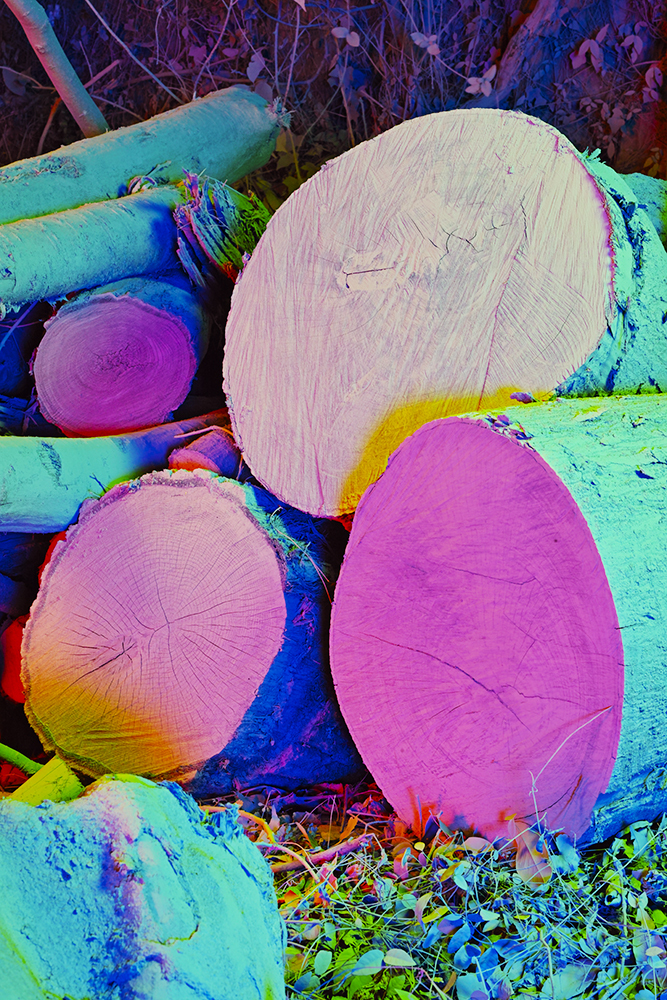 Untitled color photograph
by 畑 直幸


 庭を*灰色に塗って、夜に様々な色の光を当てて撮影している。極彩色に彩られた灰色の景色に、新しい緑色の葉や虫が現れる。
 カメラという機械を使って、人間について考えている。例えば人間は電磁波のうち約400~800ナノメートルの範囲の波長を可視光と呼び世界を見ている。短い波長が青色に見え、長い波長が赤色に見えるのは、網膜で受け取った電気刺激をイメージとして脳内に映し出しているからだ。それは私達もまた、人間の目や脳という機能を使って世界を見ているという事であり、私達の選択とは関係なく、すでに世界は規定され、想像できうる世界には境界があるという事だ。植物や昆虫は、ユクスキュルの環世界のように私達とは違った形で、世界とそして他の生命とつながっている。菌糸を媒介として植物同士がコミュニケーションをとるネットワークは、アーサー・C・クラークによるパラドー人のように一部が全部という集合精神のような存在とも言える。それは宇宙に旅して地球外生命体と交感せずとも、足元に広がる「かそけきもの」としての自然との交感を促している。

*(草木灰、デンプン、珪藻土からなる自然由来の塗料)