PICNIC
by Peng Yi-Han


The Picnic, captured with 4x5 large format films, collects a phenomenon of common visual culture. By using landscape photos from online galleries as a part of decorations in restaurants, the owners try to create a romantic scenario of dining in nature. Such decorations also related to the Fengshui culture in Asia, water often symbolizes wealth and mountains means backings. I collected this type of phenomenon to show the relationship between space and landscape wallpapers, reflecting Fengshui culture and visual culture of Taiwanese.


Peng Yi-Han lives and works in Taipei, Taiwan.
To view more of Peng Yi-Han's work, please visit his website.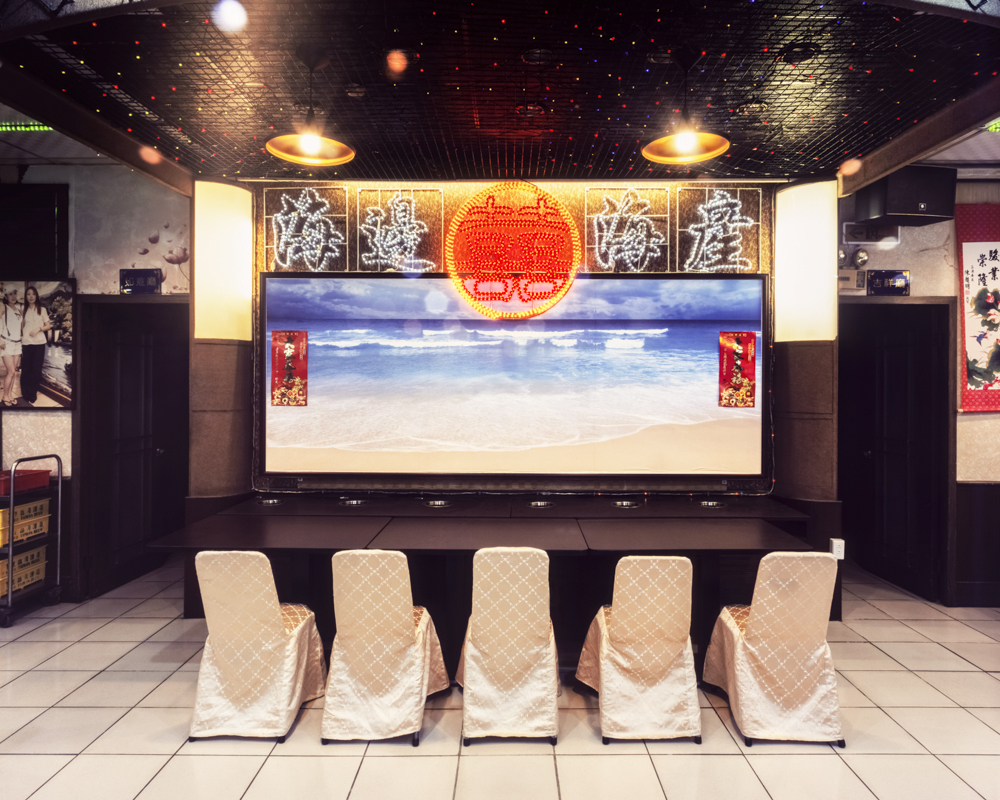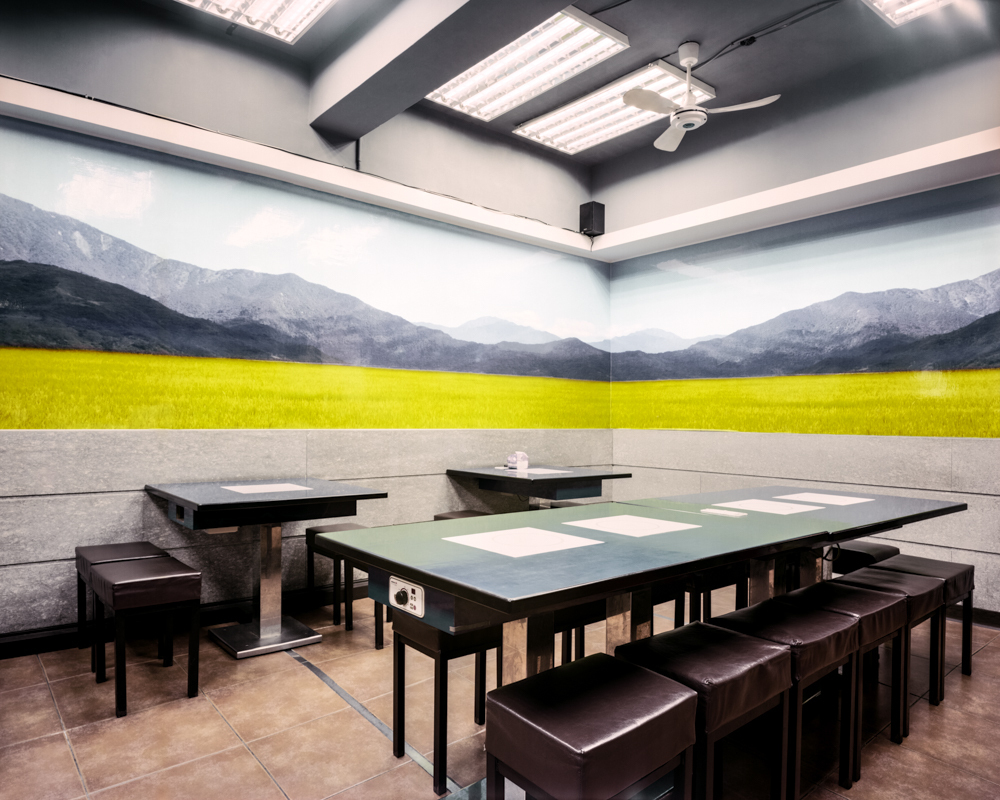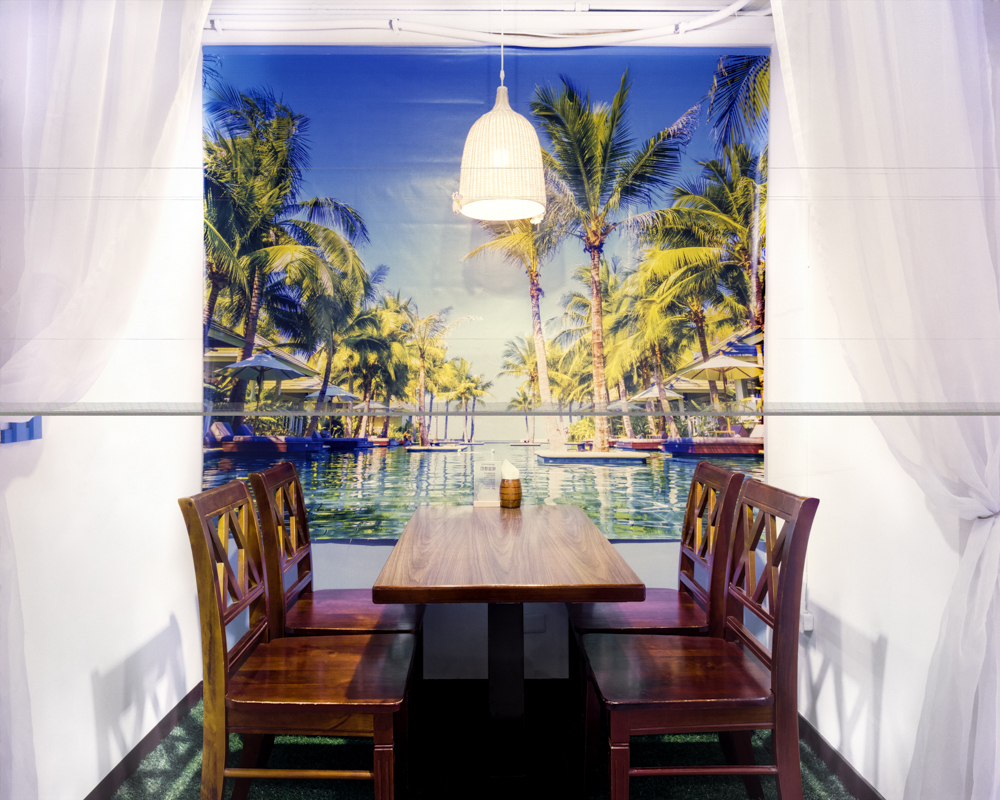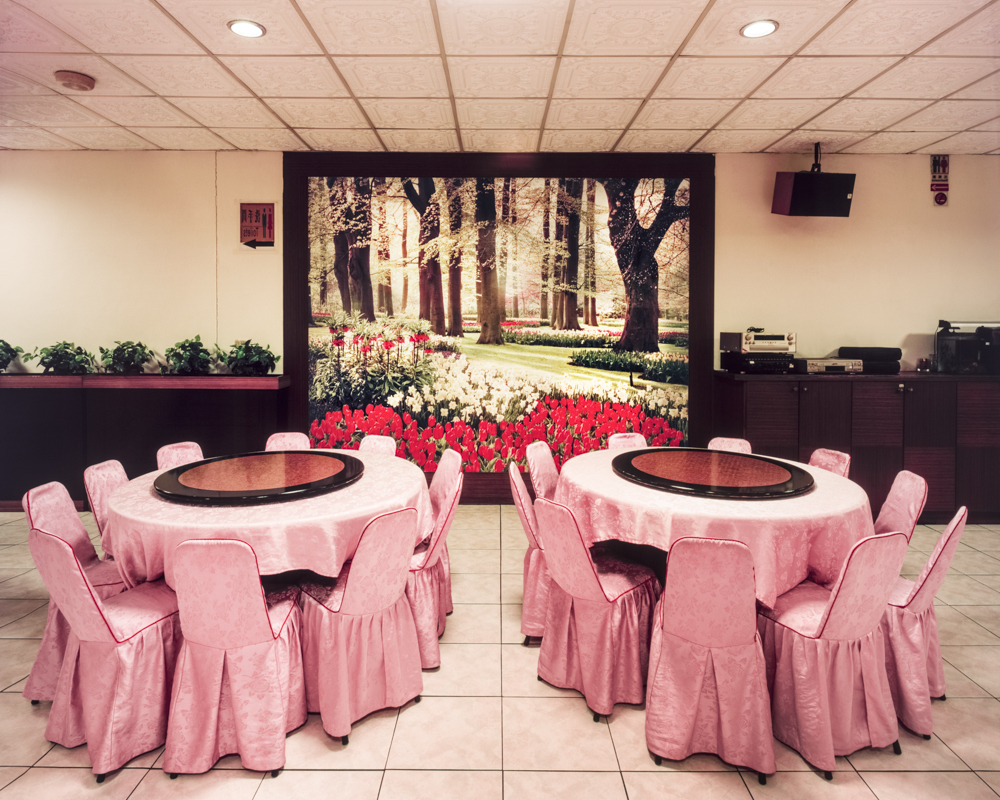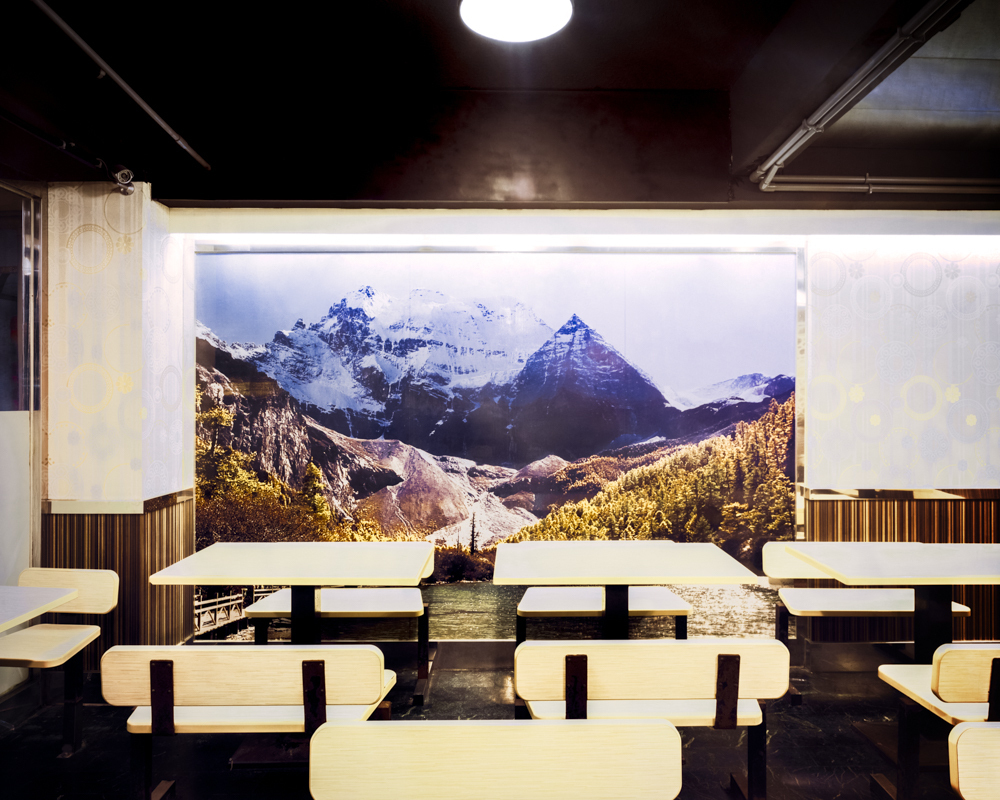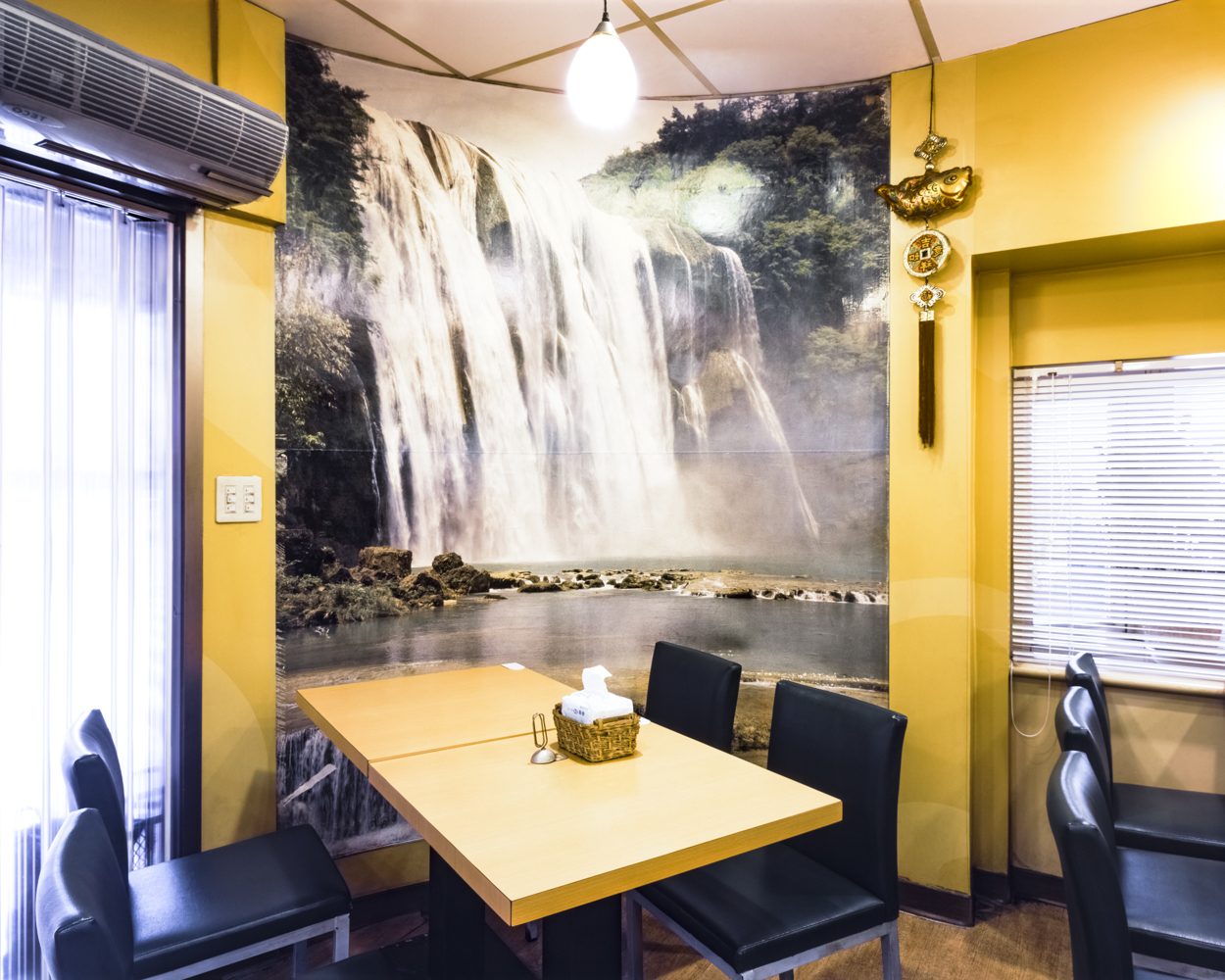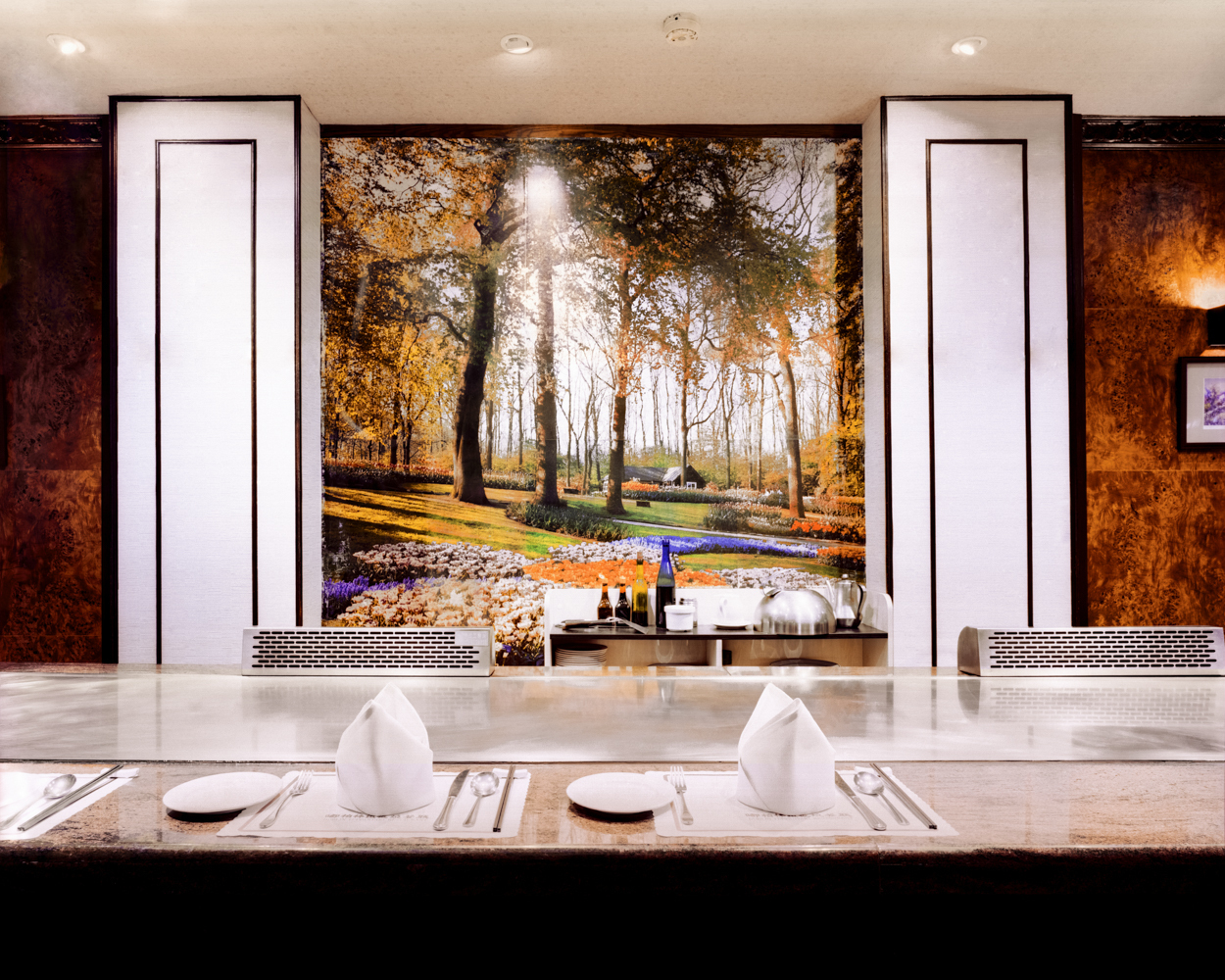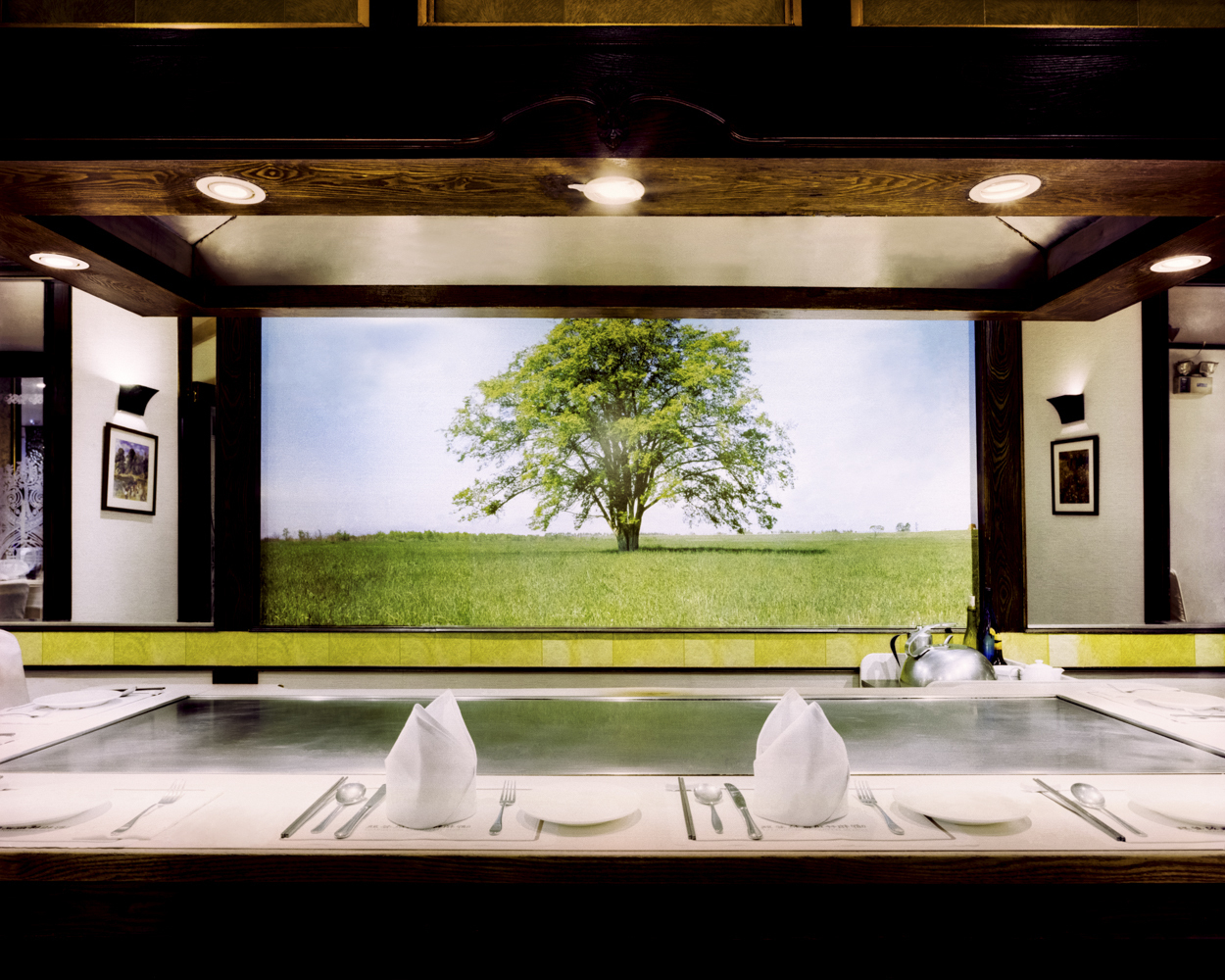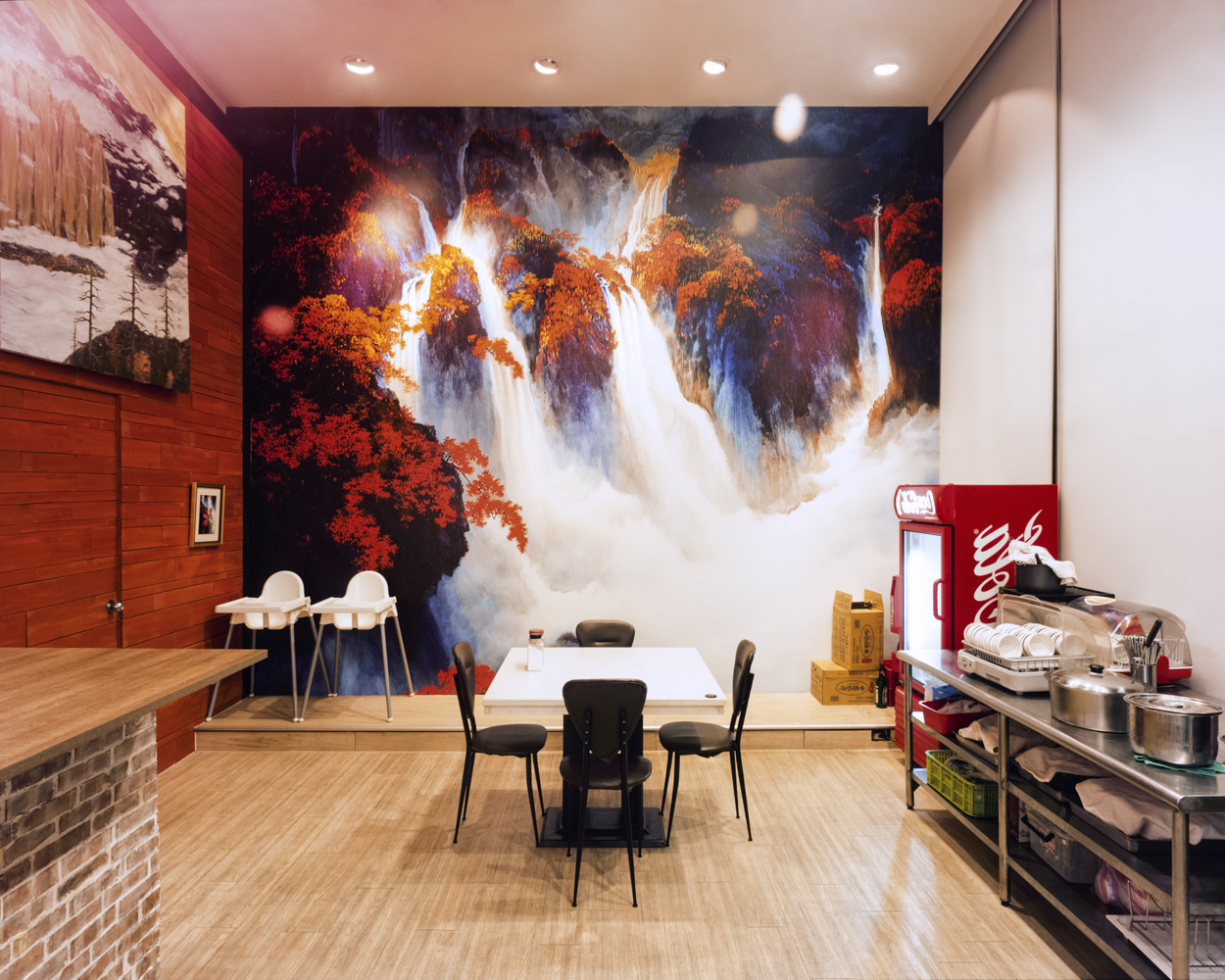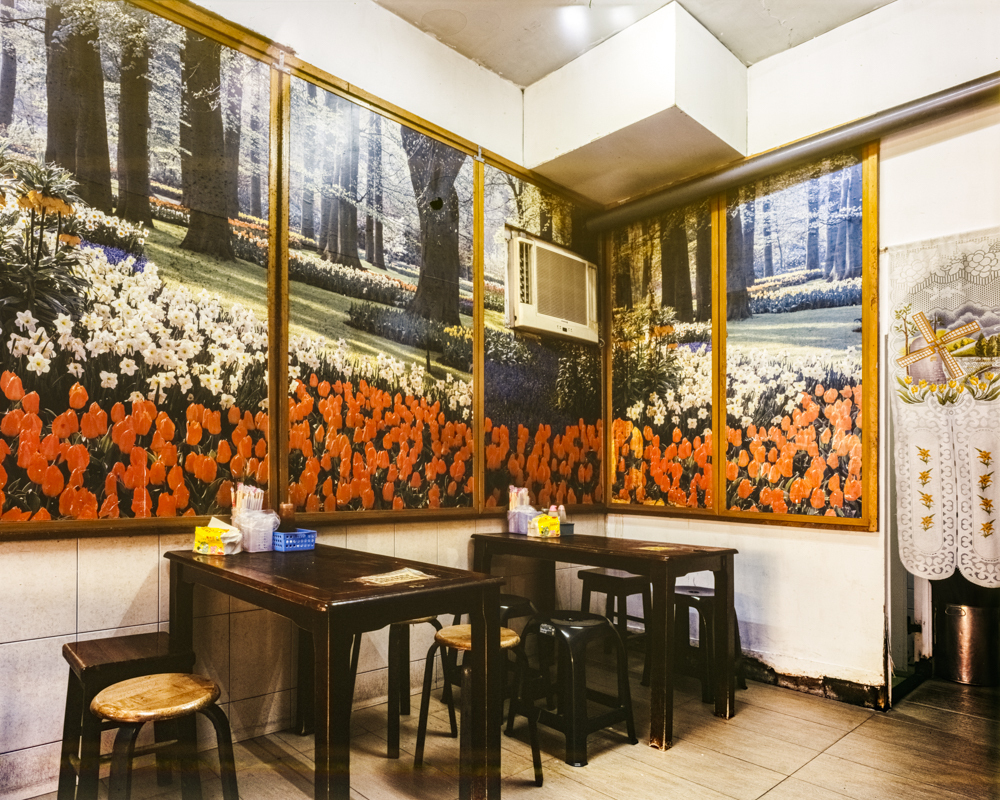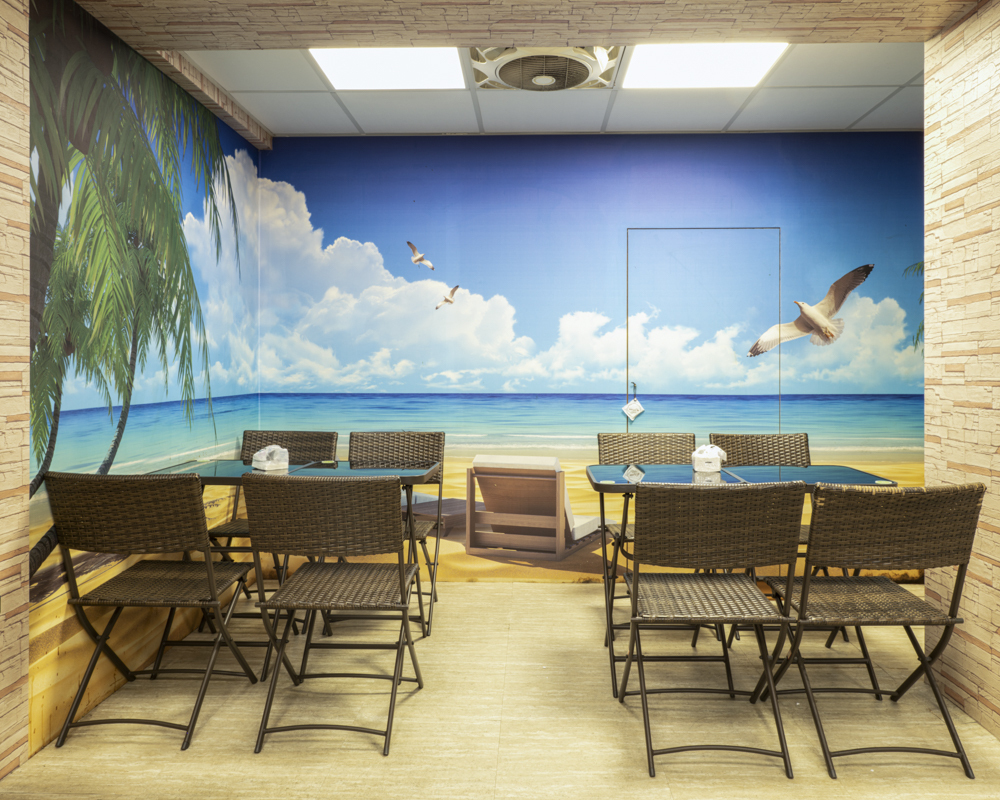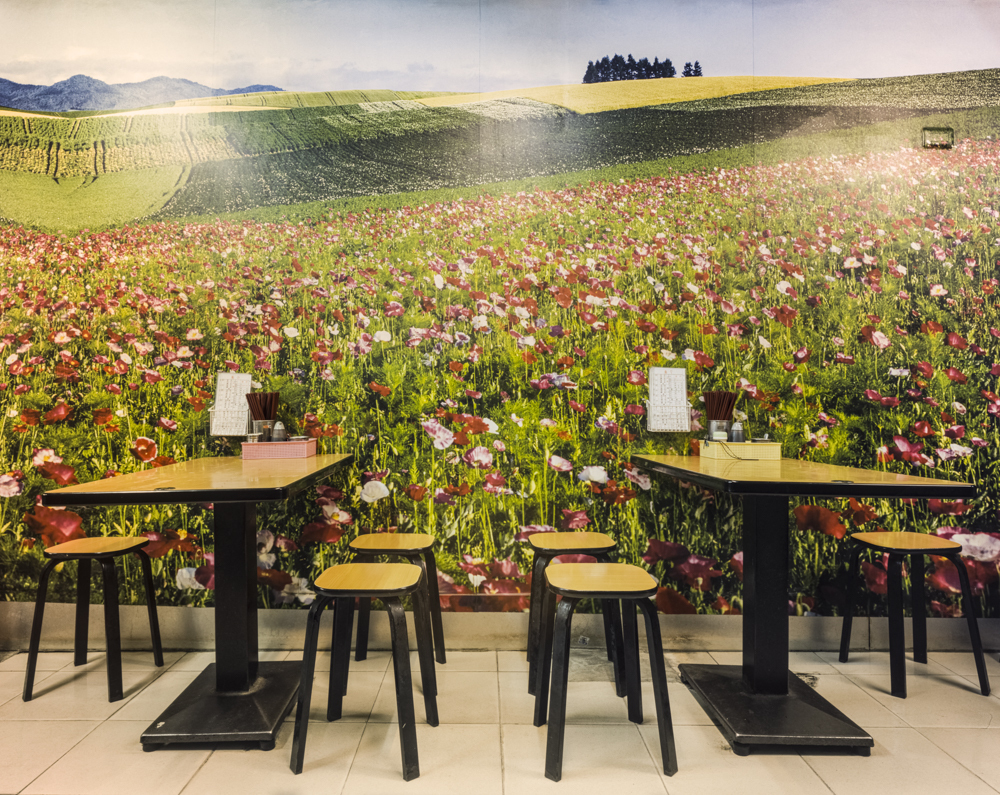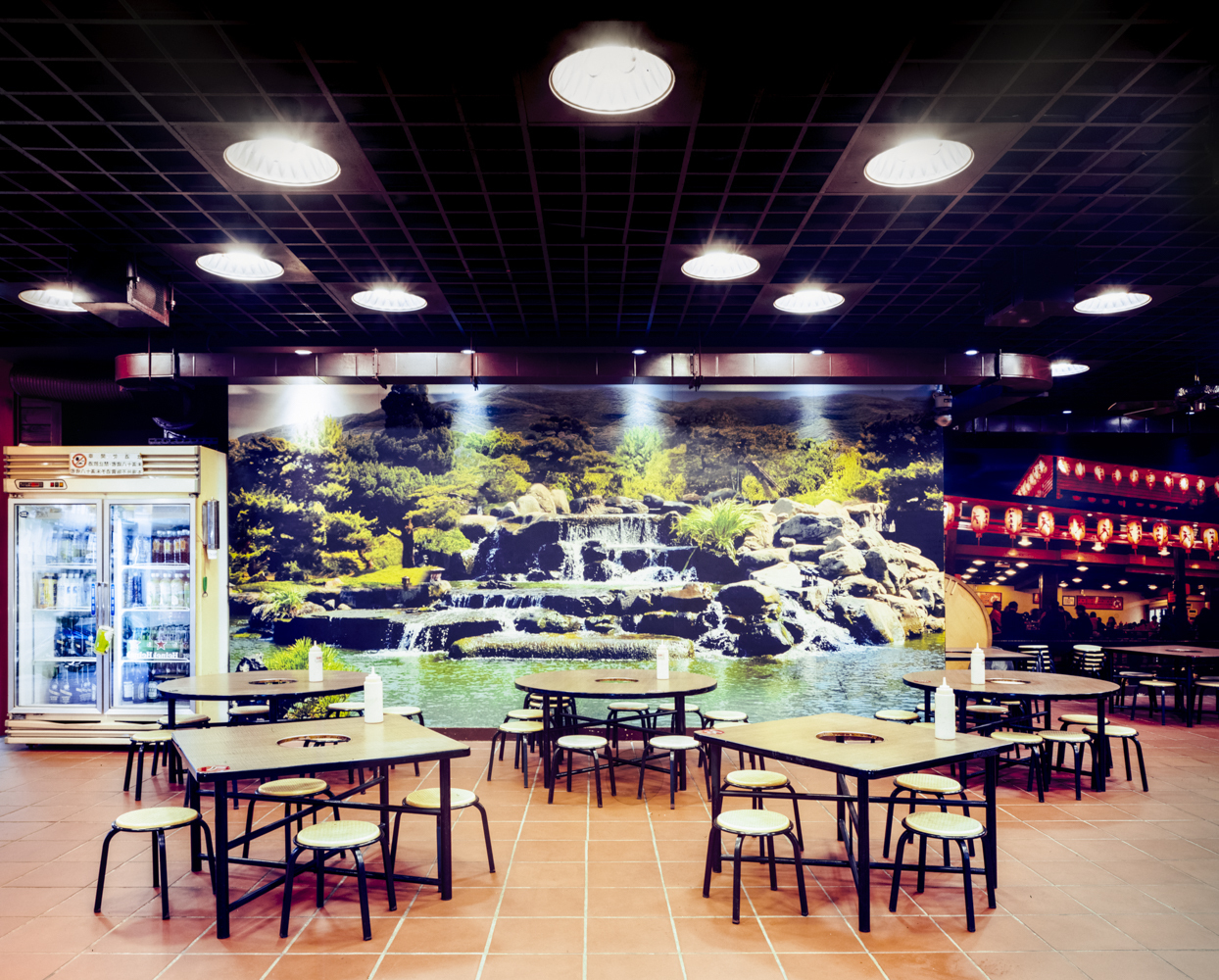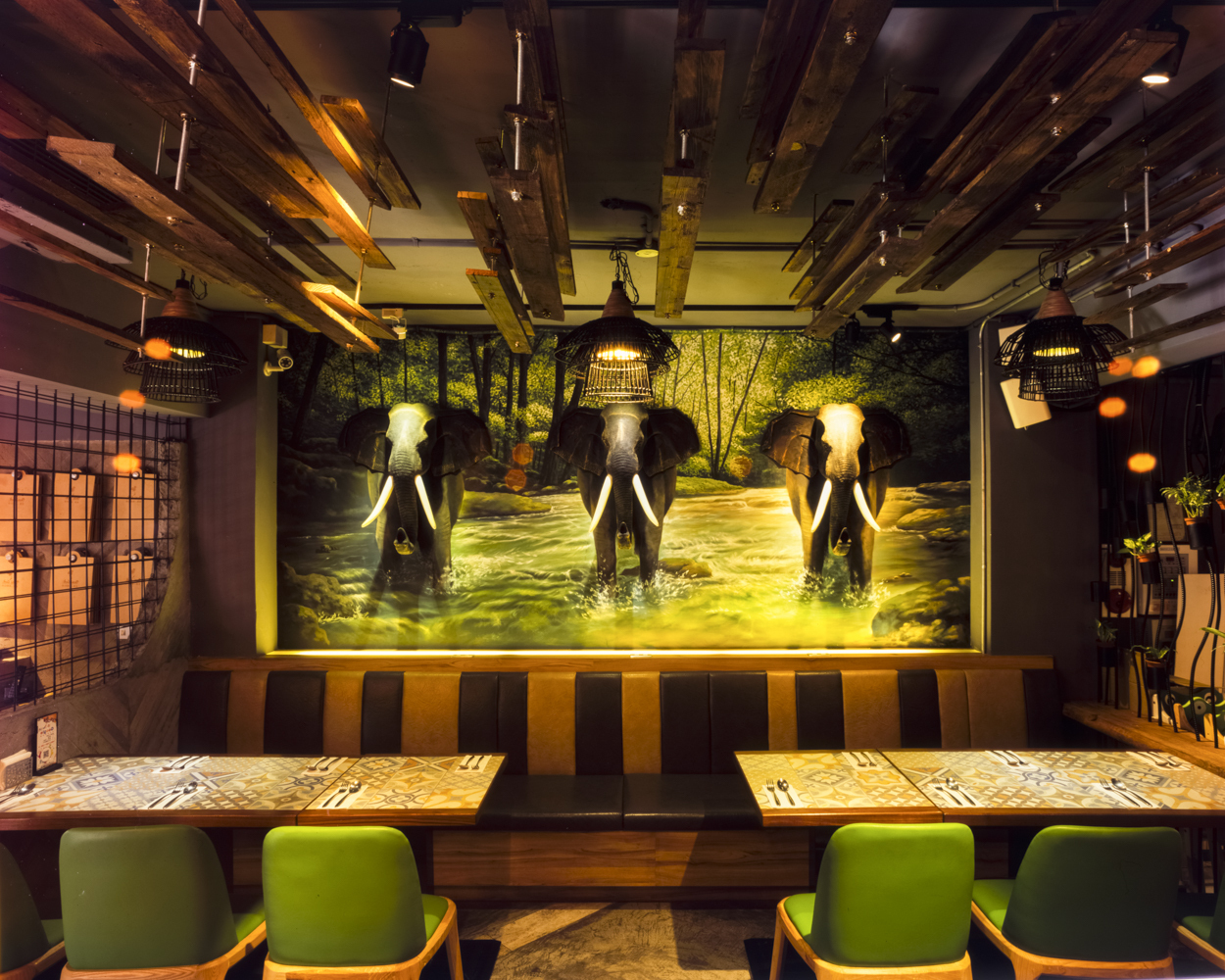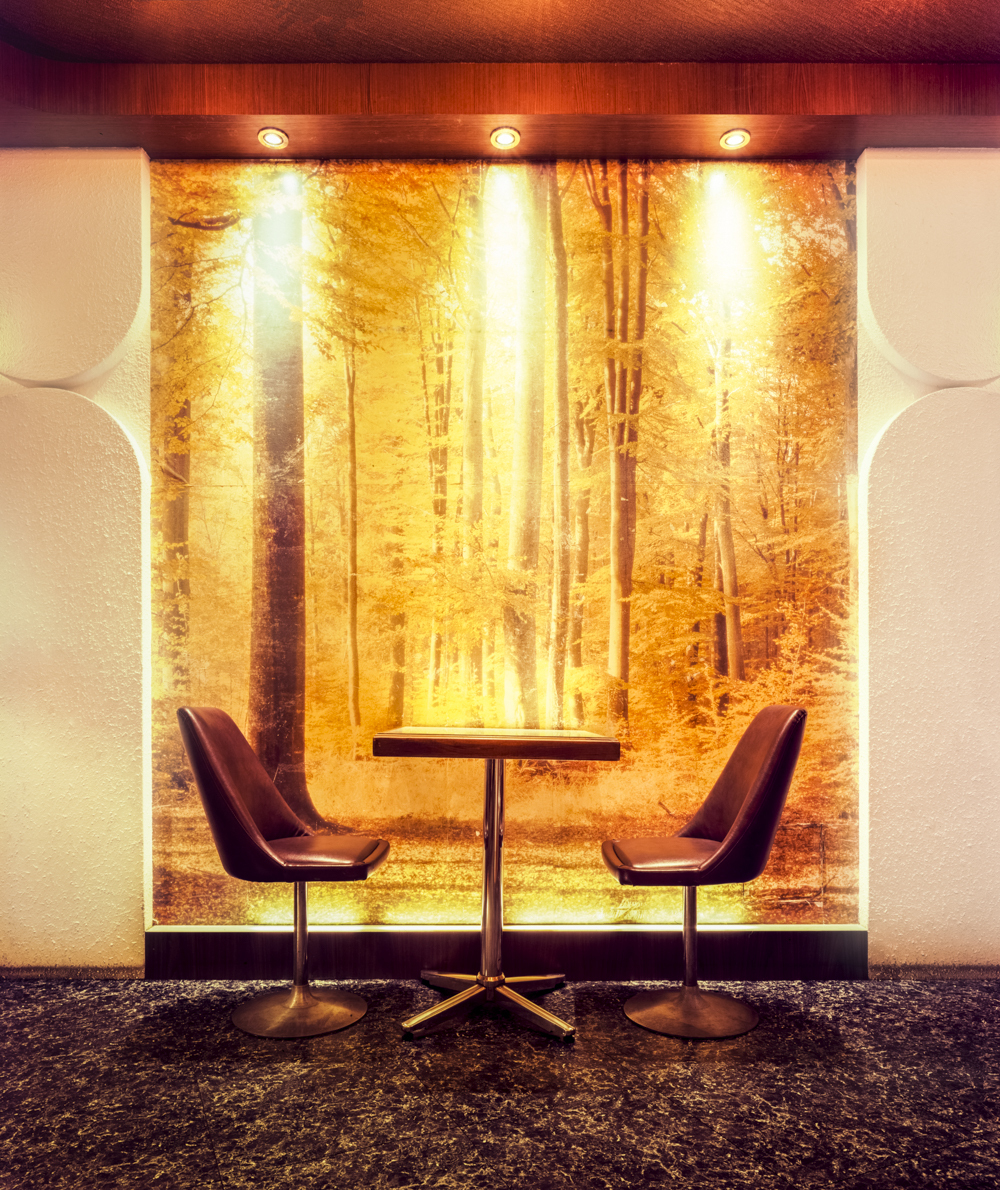 野餐
by 彭一航


野餐系列的作品,使用4x5相機拍攝。我觀察到一種視覺文化現象,屬於台灣人的浪漫,以大型風景照做為用餐空間的佈置,大自然的風景照,圖片來自網路圖庫,老闆透過風景照意圖使客人產生移情作用,讓客人有種在自然中用餐的心情感受,另一方面這也與做生意的風水有關,老闆常會挑跟水有關的象徵財,跟山有關的象徵是有靠山,我將此現象類型搜集,呈現空間與風景照之間的關係,體現了一種台灣人的風水文化與視覺文化的樣貌。