Photographer, Teacher of Photography, Founder of Kuala Lumpur International Photoaward
In the Raw
by Geraldine Kang
In the raw began as a project to break the ice amongst my family members. It was a great way to get my family to understand the issues I deal with as an artist: respecting the need of all sorts of expression, usage of nudity in image-making and the logistics and practicalities of art production. It was also for me, the artist, to confront and sort out my feelings about my family and my position in it.

While I had no illusions that the project would actually change any of the existing issues in the family, it was a platform that I hoped would encourage a development of closeness when the artwork was not being made.
The work comprises staged fictional episodes loosely based on photographs and memories that I share with both immediate and extended family. I have also chosen to include Fehri, our domestic helper from Indonesia who has been with us for 11 years.
The naked body is used as a metaphor for both physical and emotional vulnerability, in particular relation to issues concerning parent-child relationships, inter-generational relationships and most of all death. The act of presenting the mature adult body as child-like is particularly important in the work, as I believe all of us remain children, right from birth till death. I now have many new memories of my family, and they serve as a searing reminder of the love that exists, and to not take this love for granted.



Geraldine Kang is a photographer based in Singapore.
To view more of Geraldine Kang's work, please visit her website.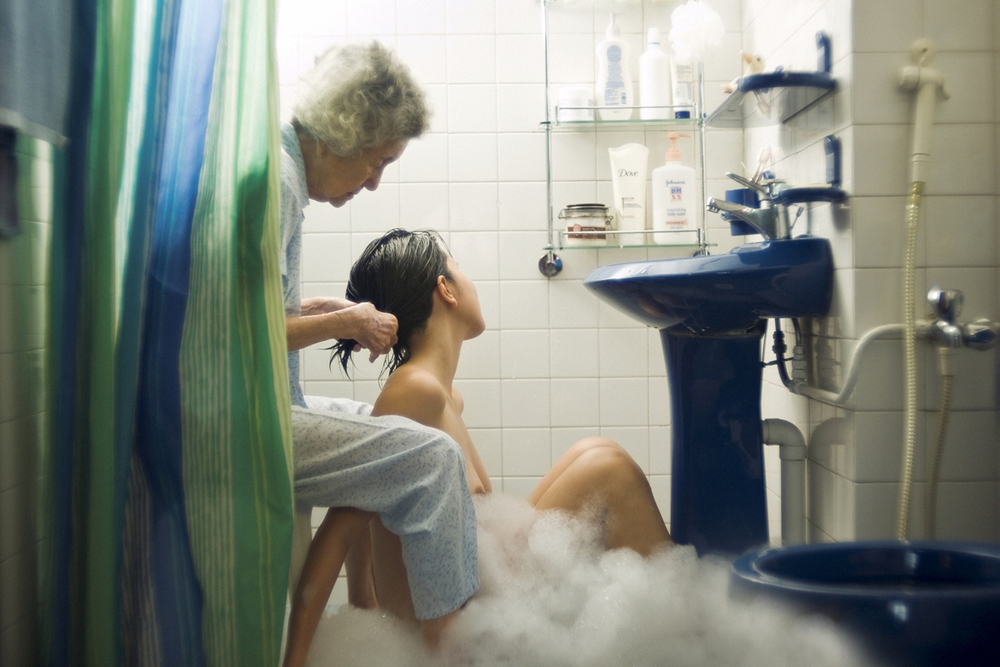 08:33




Approval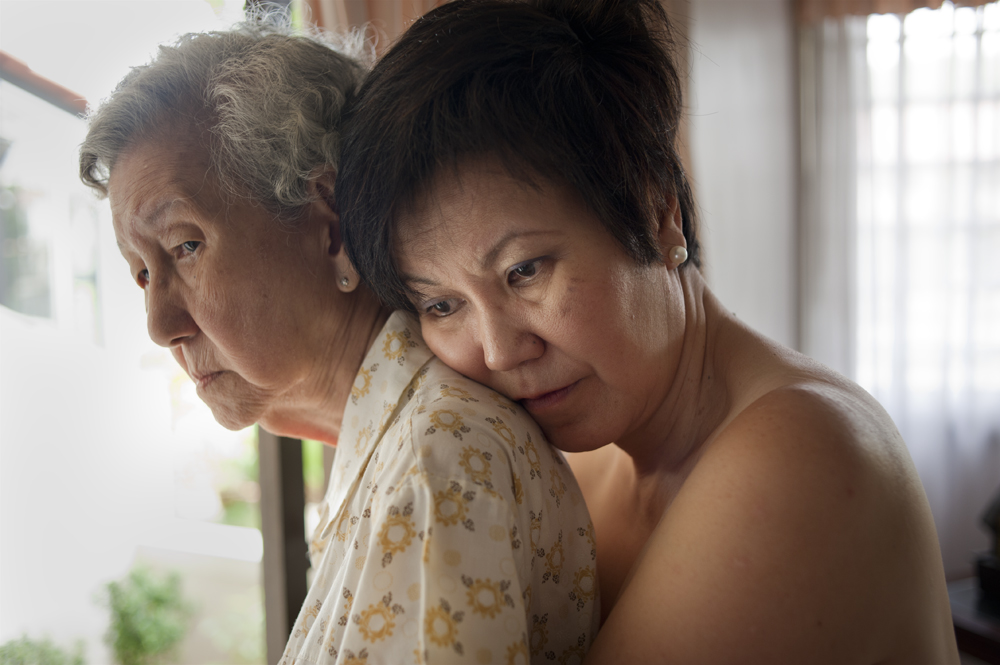 Mother and Child I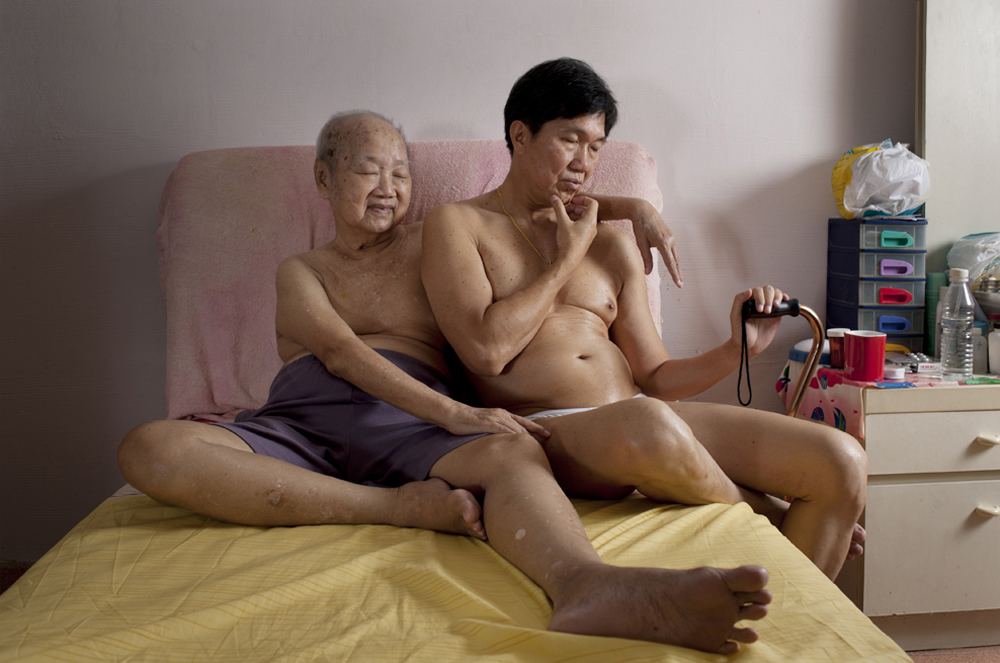 Father and Son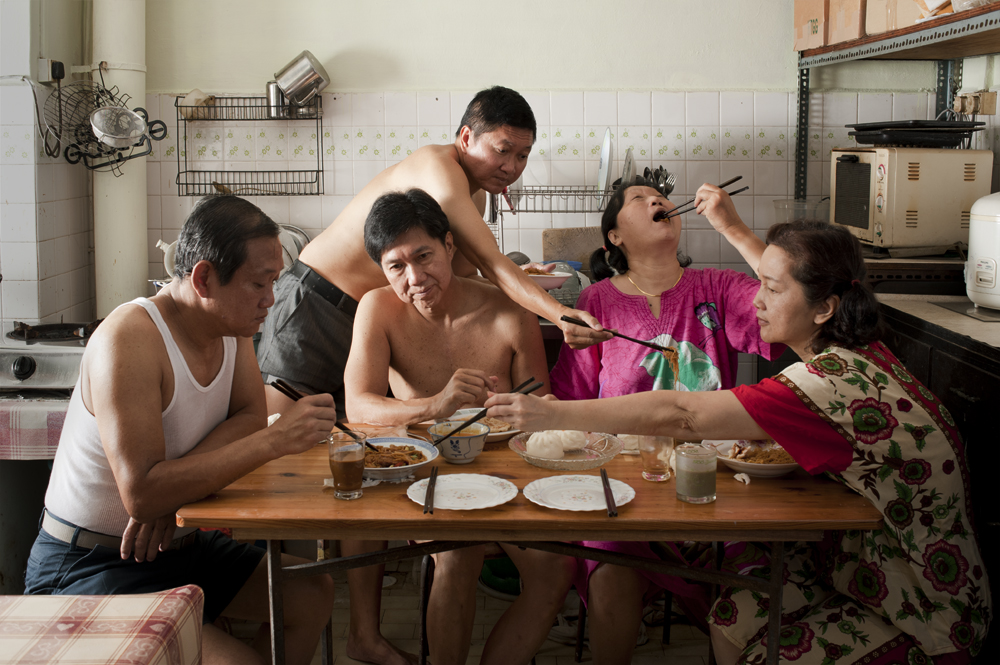 At the breakfast table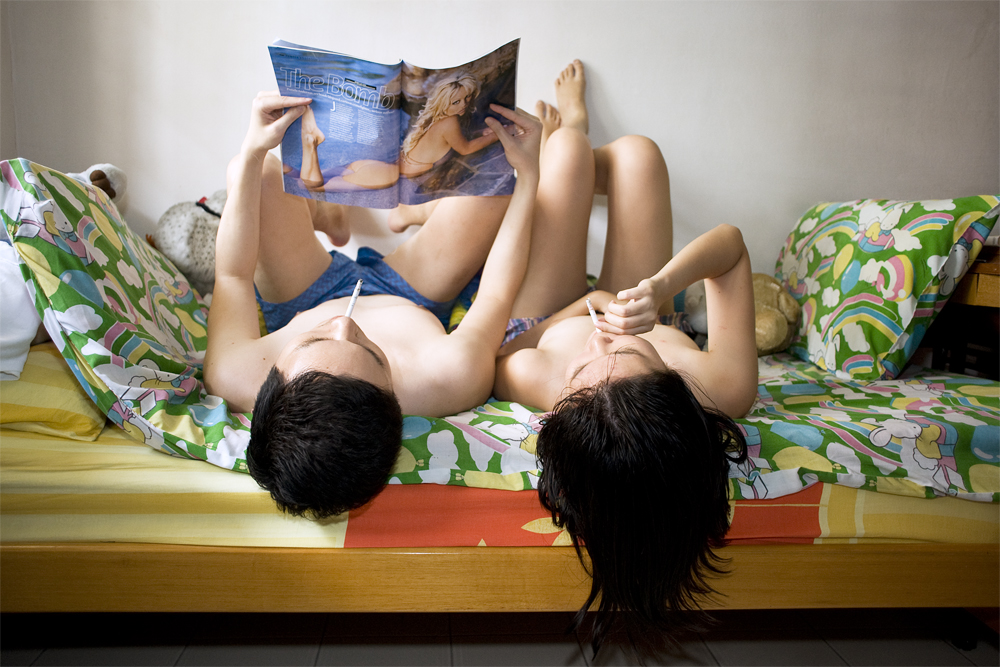 Getting to know you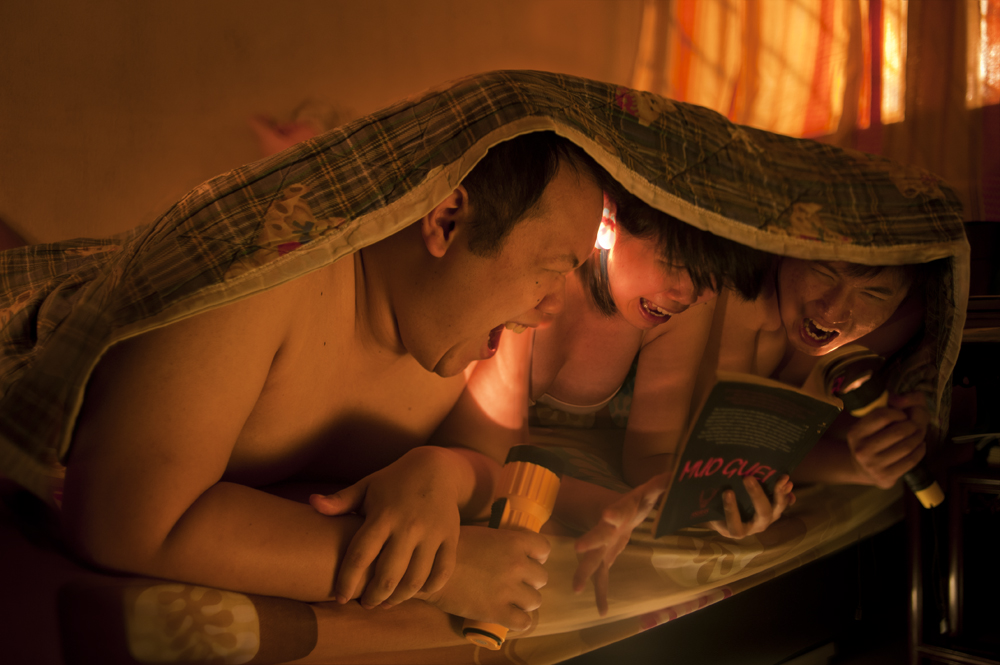 Ghost stories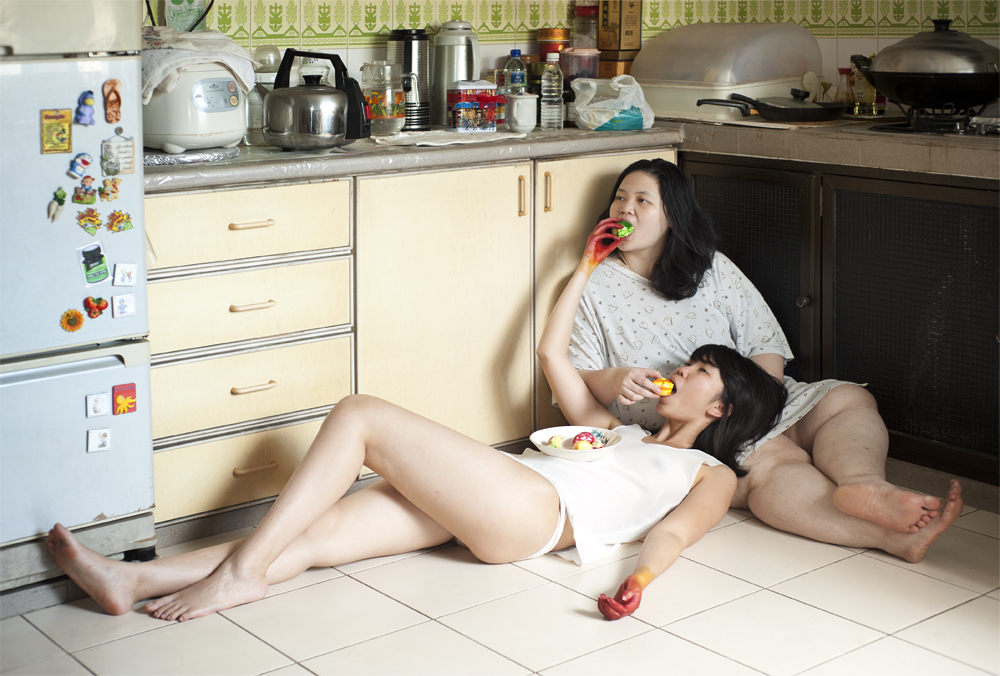 Marble eggs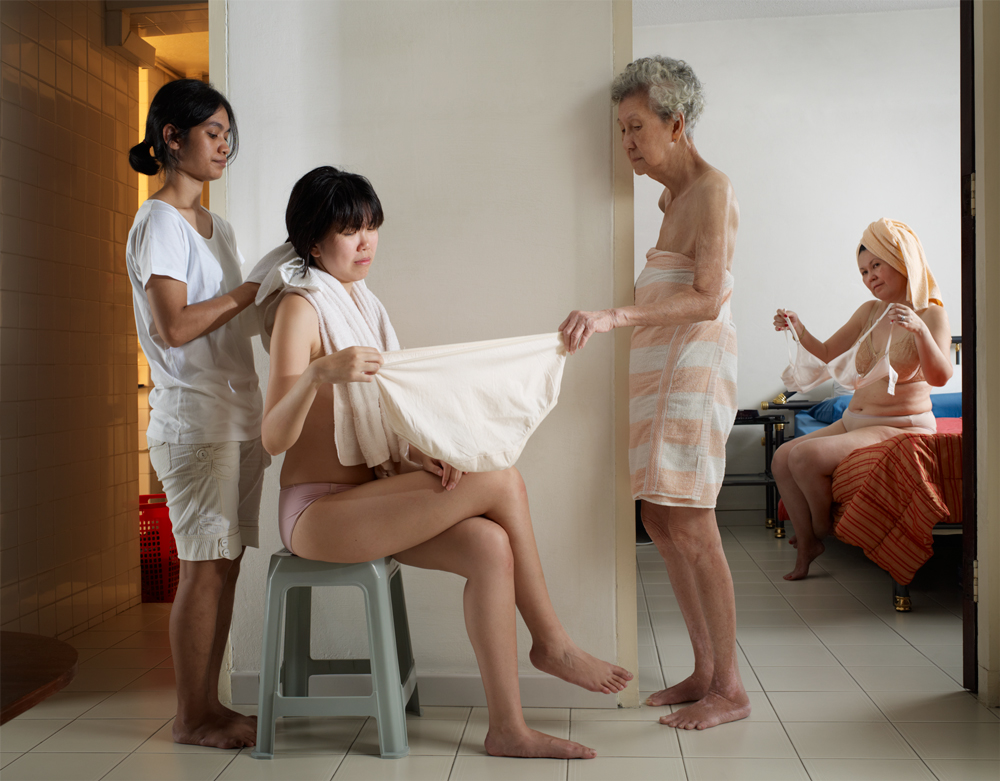 Generations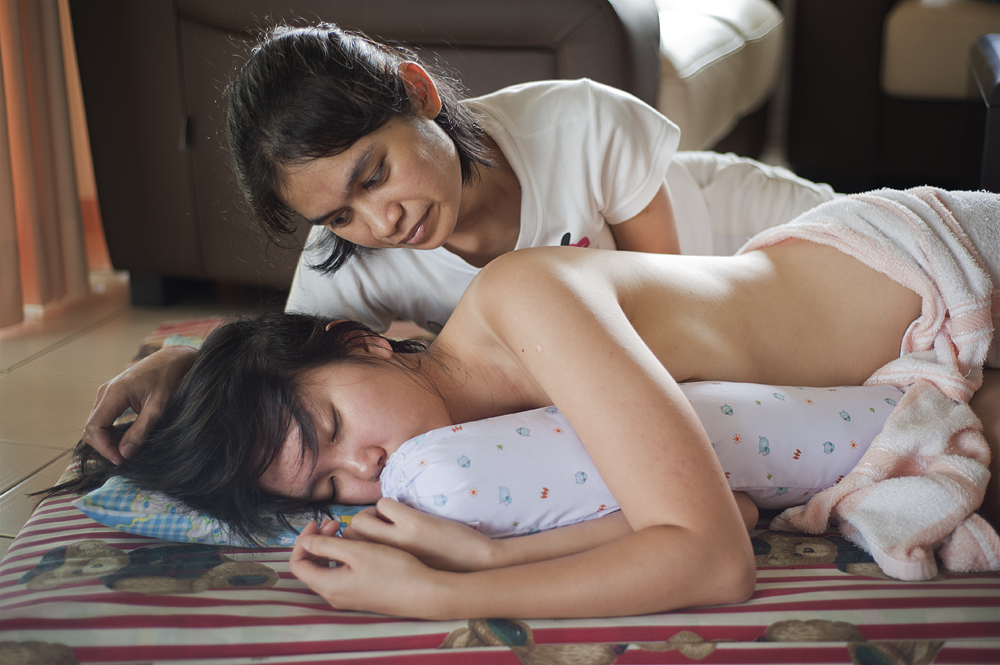 Caregiver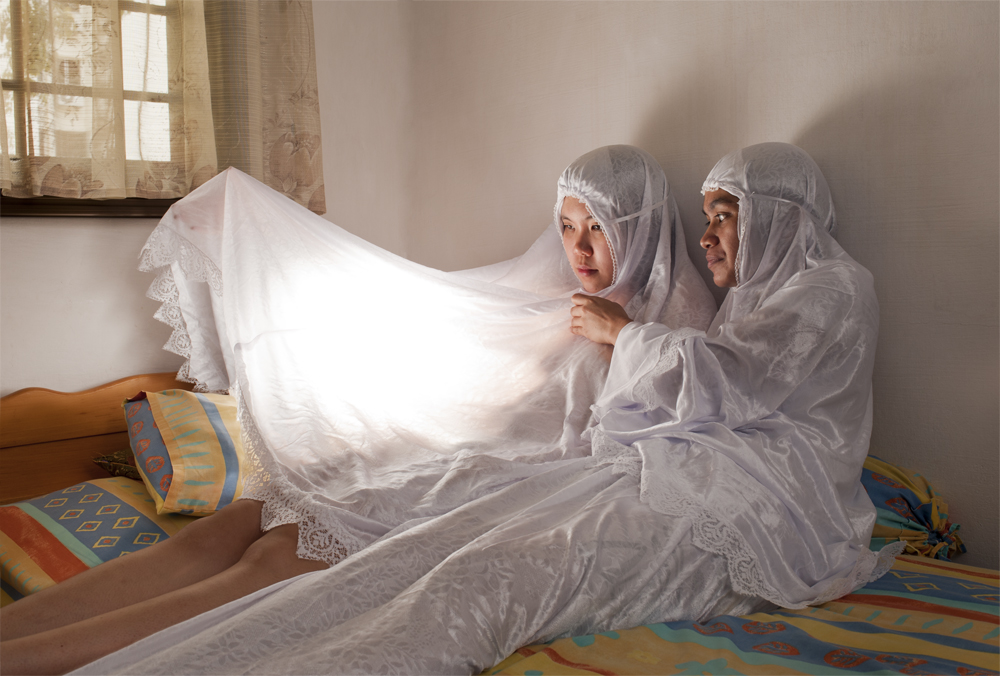 Telekung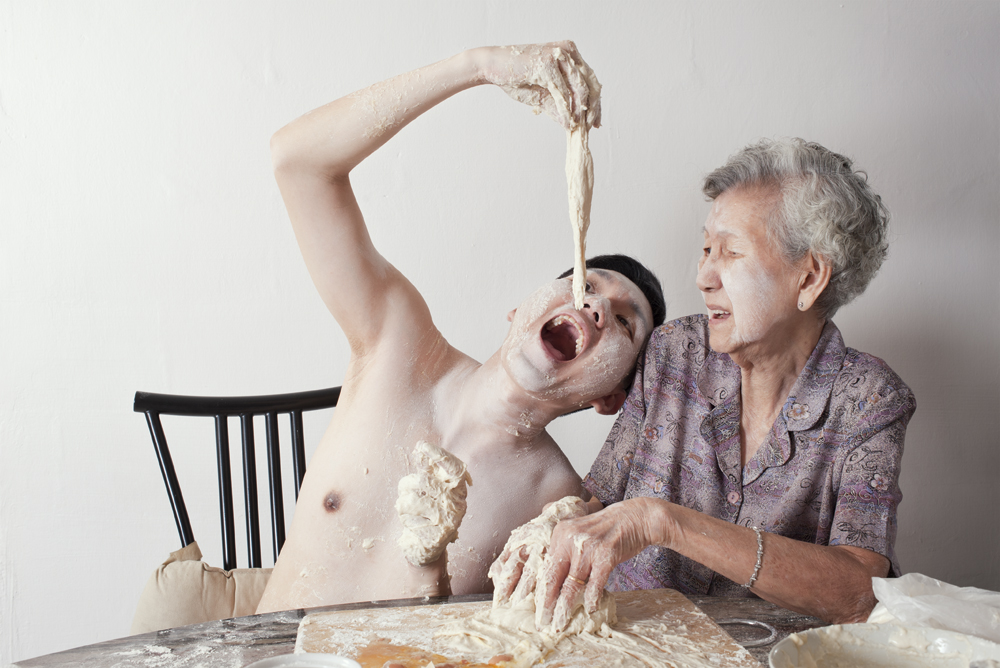 Taking a joke




Sharing a bedroom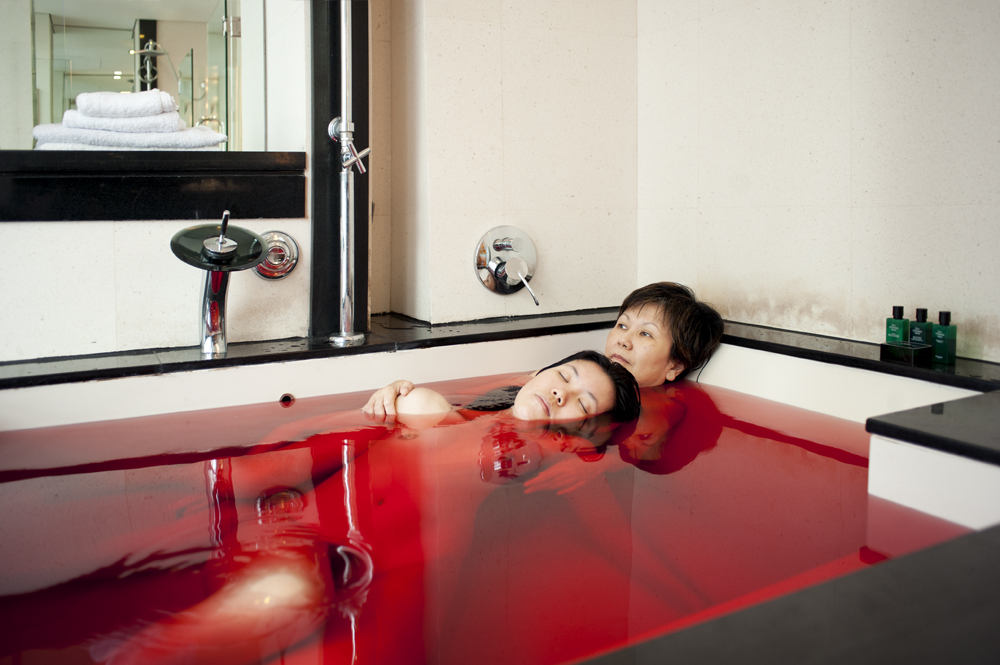 Mother and Child II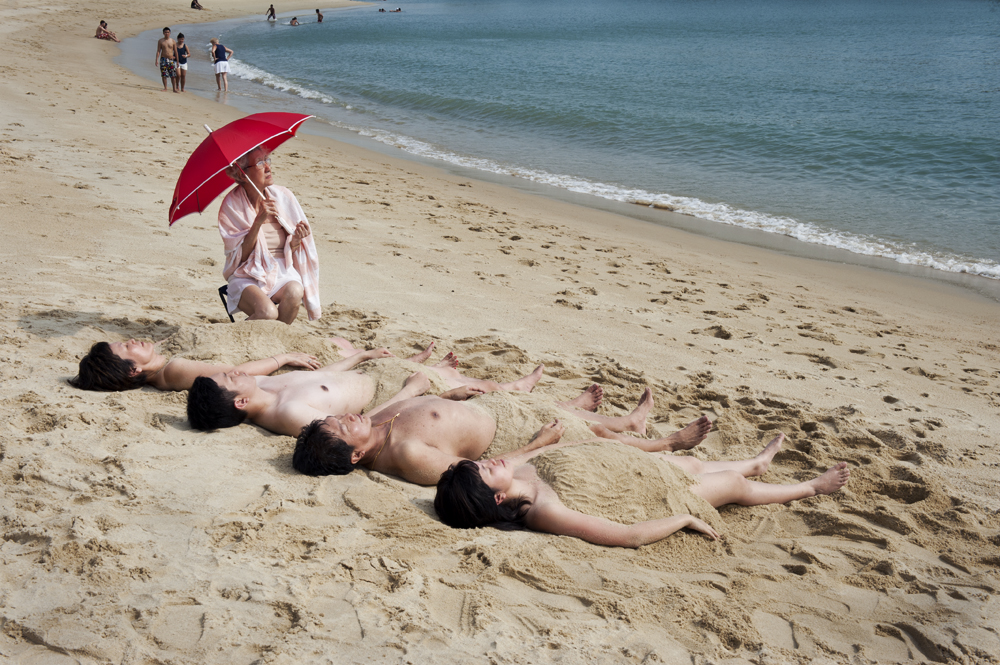 Family portrait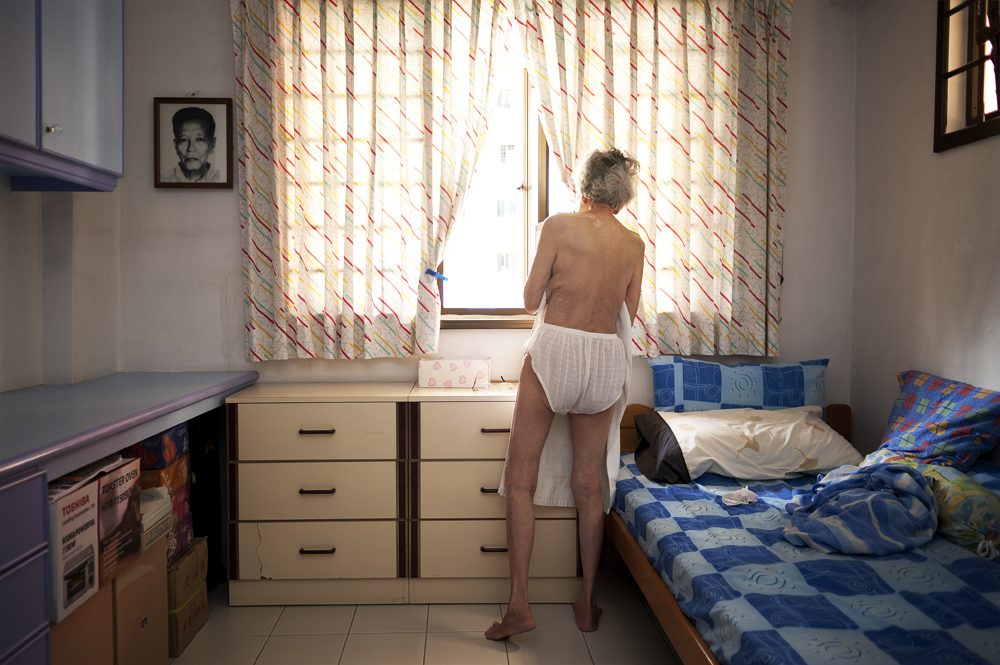 See and not say