YOSSHI WORLD
by Tokyo Okabe
Watching this style photograph again and again is not only make everyone enjoy, but aslo make an dicovery for people.
This series named "YOSSHI WORLD"is the highly entertaining photograph.YOSSHI WORLD is a fantasy created.
Each YOSSHI are shootings of one single model.
Do not use any computer graphics.YOSSHI WORLD is diorama photograph.
The works method is as follows.
1. I cut the photograph which photoed YOSSHI with scissors.
2. I assemble the cut-off photograph in three dimensions.
3. I photo what was assembled. All things do by hands
If we look into YOSSHI WORLD, we realize that we are the same small creature like them.
My photography is based on a story of little creature YOSSHI of my imagination and many of the YOSSHI are to put on a stages of unique individual stories.
In each story, YOSSHI play roles in its small world and this lead people to laugh and finally to think about himself.
When you close your eyes, after looking into YOSSHI WORLD, small creature YOSSHI will appear in your mind then play around.


Tokyo Okabe is a photographer based in Tokyo, Japan.
To view more of Tokyo Okabe's work, please visit his website.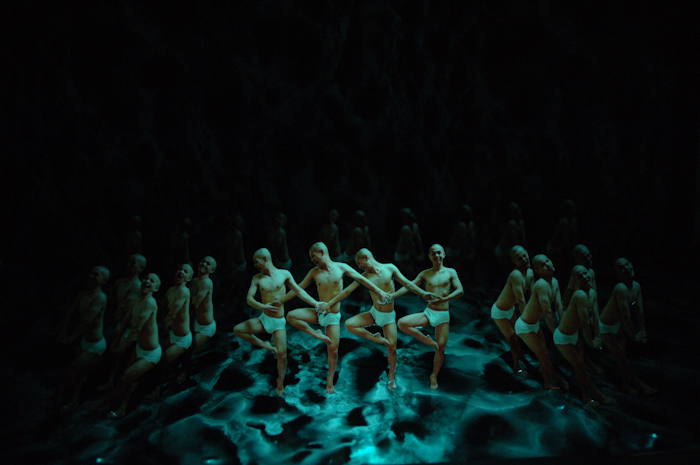 Swan Lake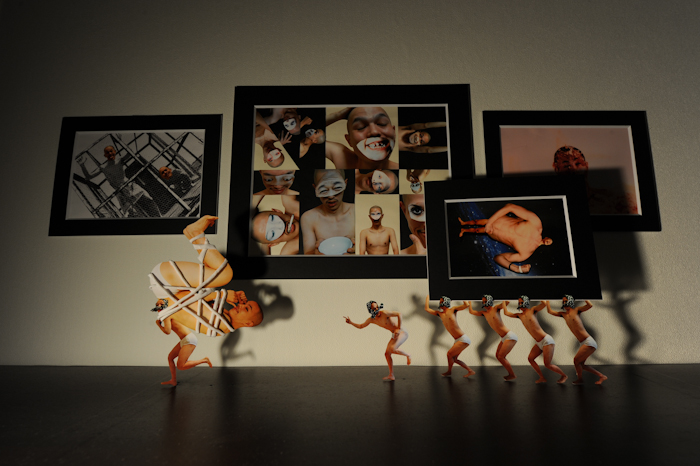 thieves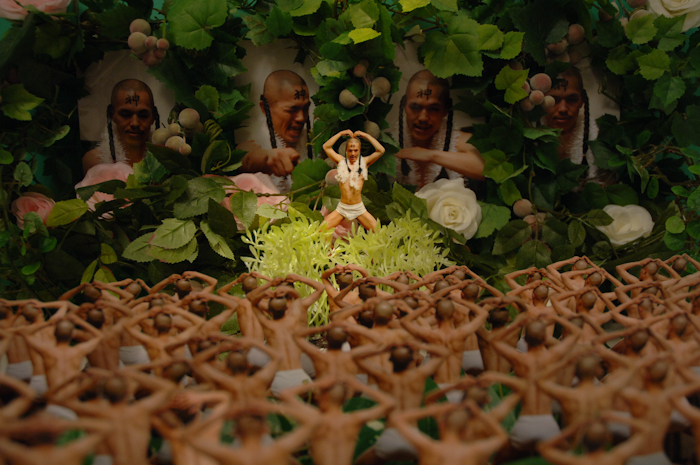 cult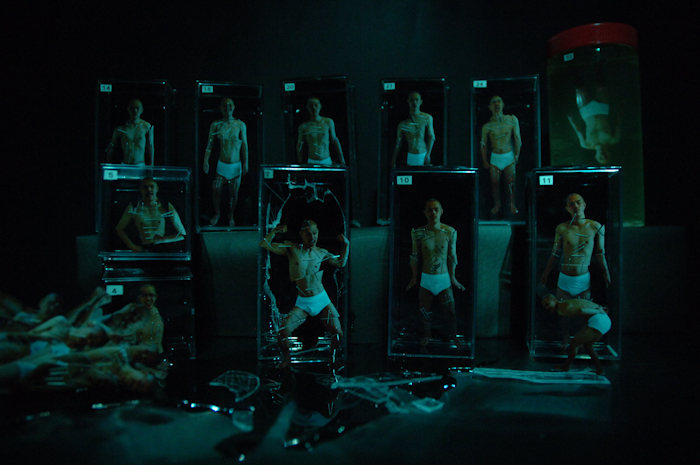 cyborgs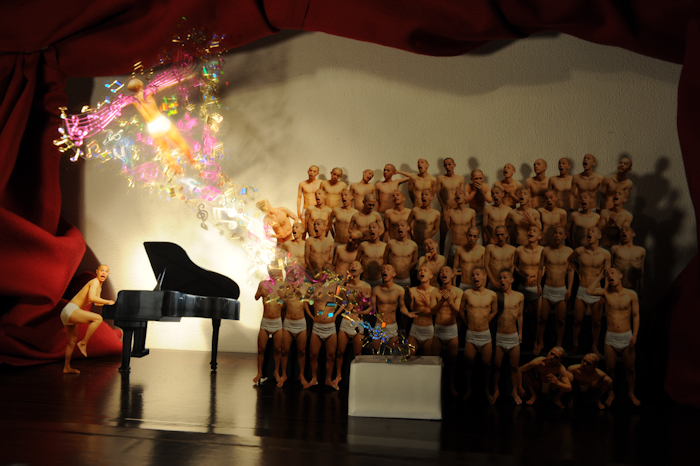 chorus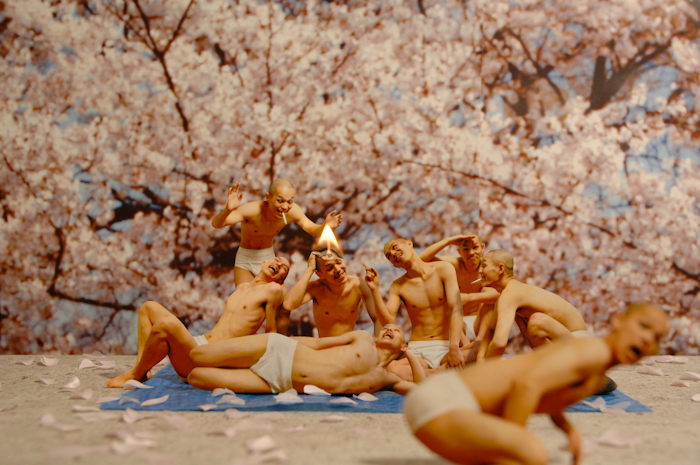 flower viewing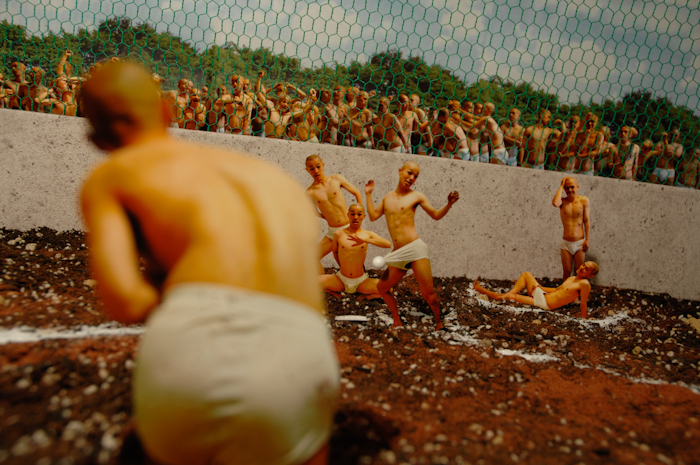 baseball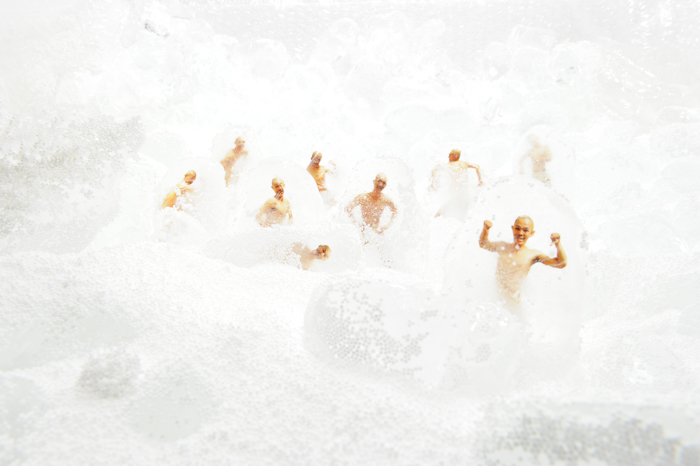 frozen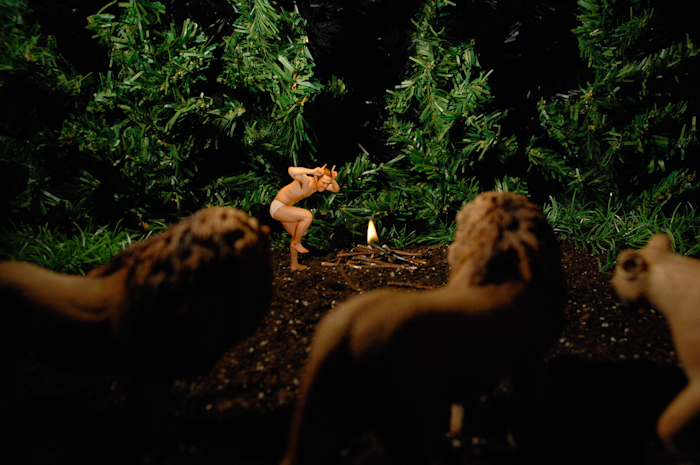 threat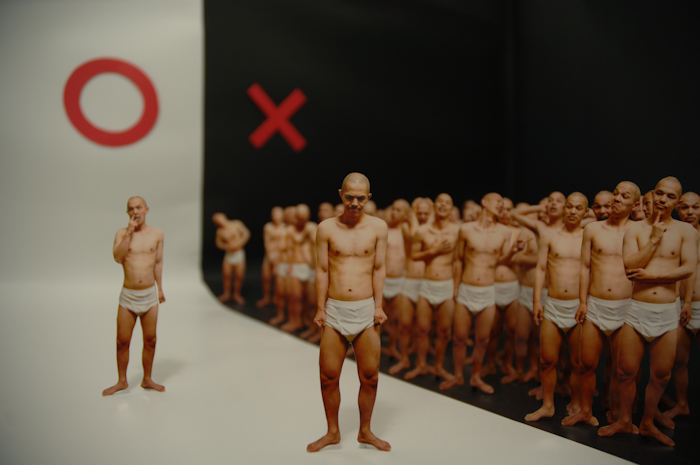 true or false game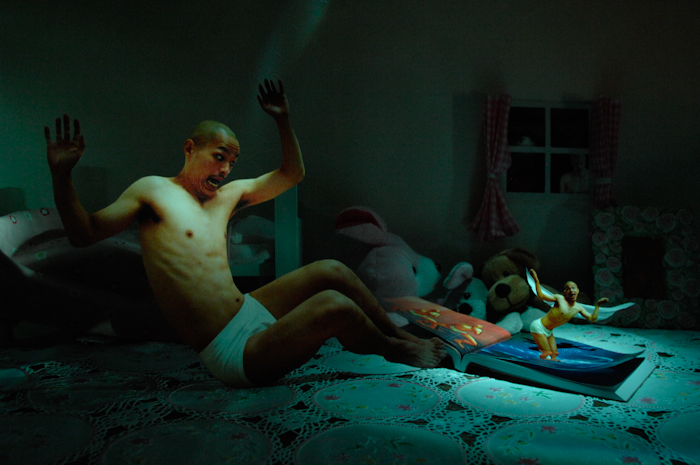 poping-up book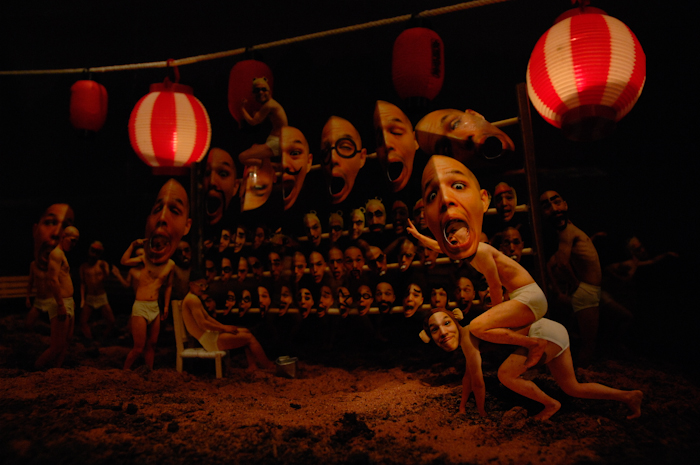 masks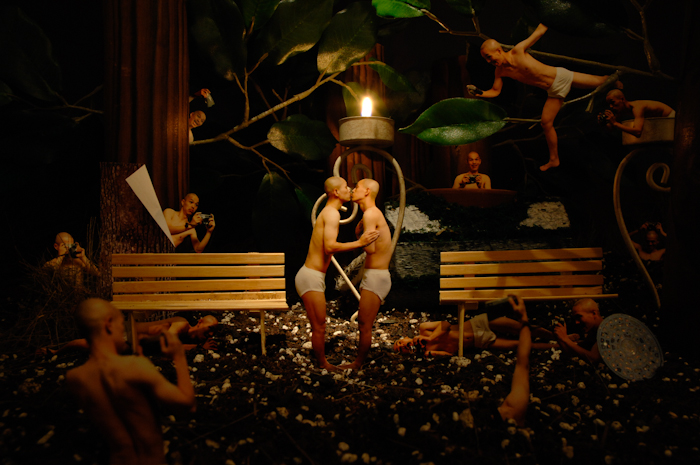 paparazzi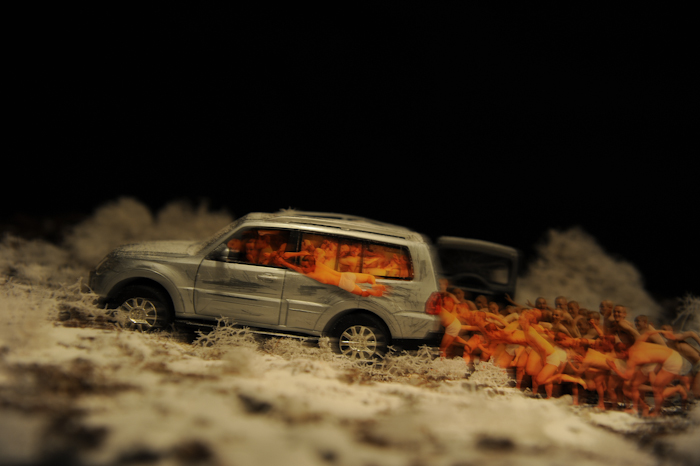 jam-packed car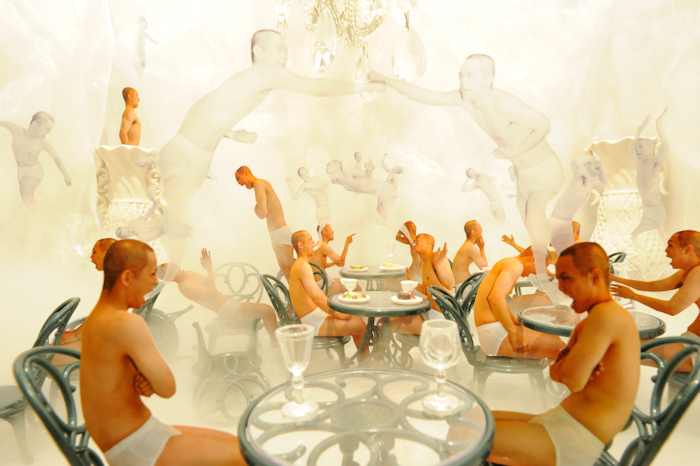 ectoplasm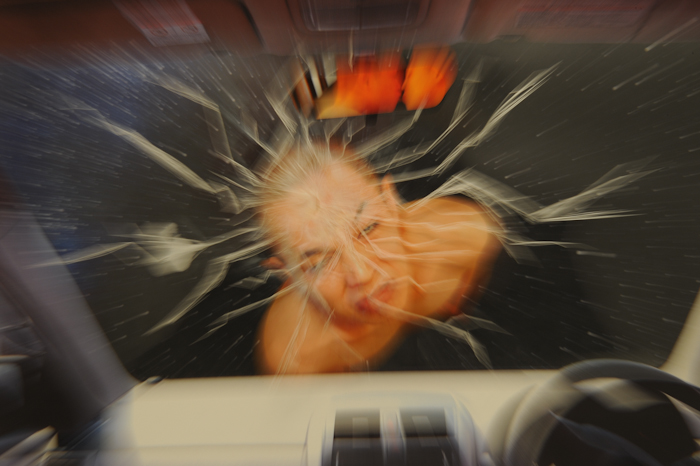 a meteorite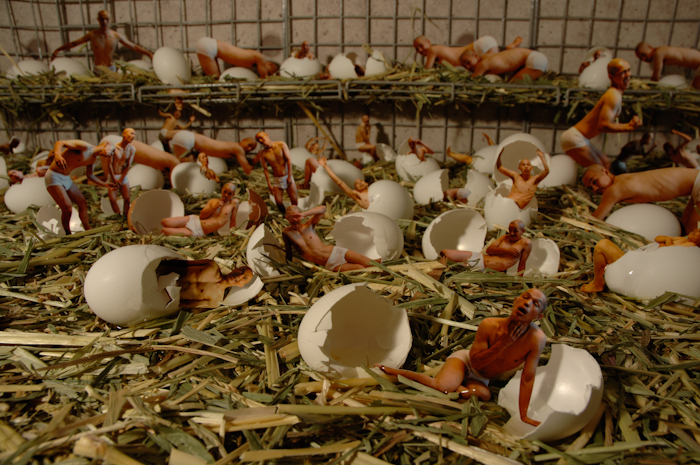 birth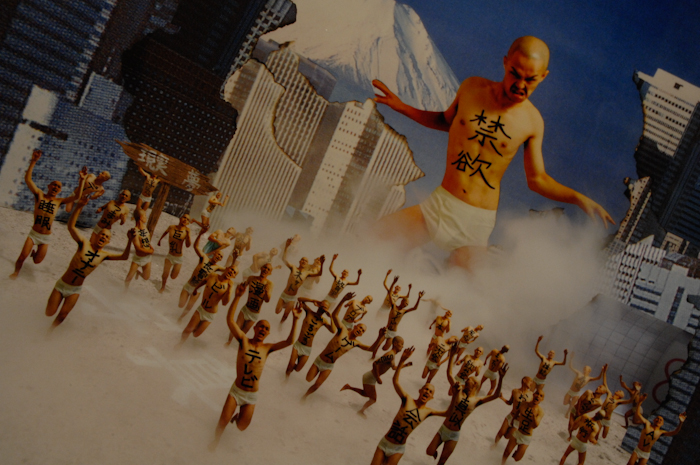 monster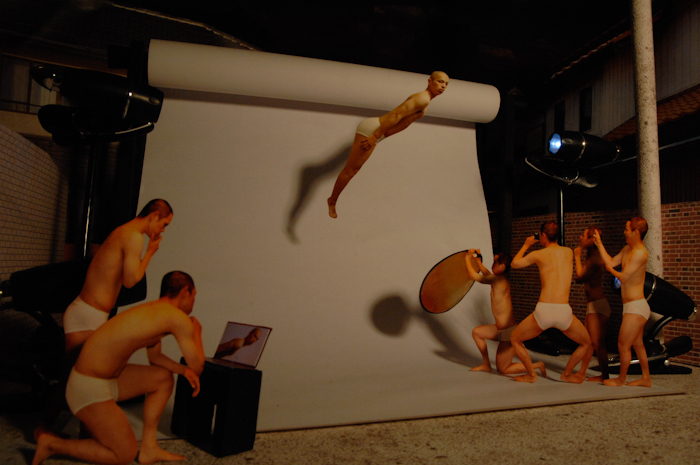 a floating man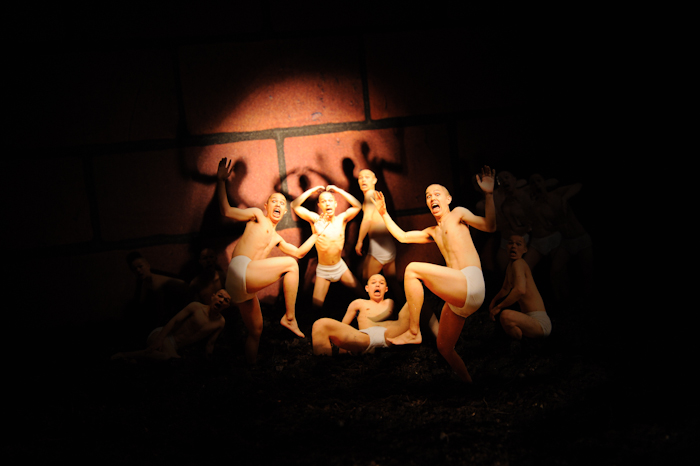 suprising