NIPPON MICRO SEIVERT
by Kimio Itozaki
The geiger counter is a type of graph to display hourly radiation measurements, which I bought because of the earthquake 3.11. Taking advantage of the function, I created a work: I overlaid a graph of radiation measurement on the photo of the measuring ocation. The fact is, each model gives uneven data. However, To compare the measured data at different spots by the same geiger counter is valuable thing.This is why I measured radiation at each places in Japan: the Kansai religion, Fukushima prefecture and Tokyo metropolitan. There are a variety of experts opinions that the result signified by the machine is safe or not. Therefore, all I can do is presenting as just pictures visualizing the invisible radiation, and I leave interpretation of the works to the observers literacy.

Kimio Itozaki is an artist based in Tokyo, Japan.
To view more of KImio Itozaki's work, please visit his website.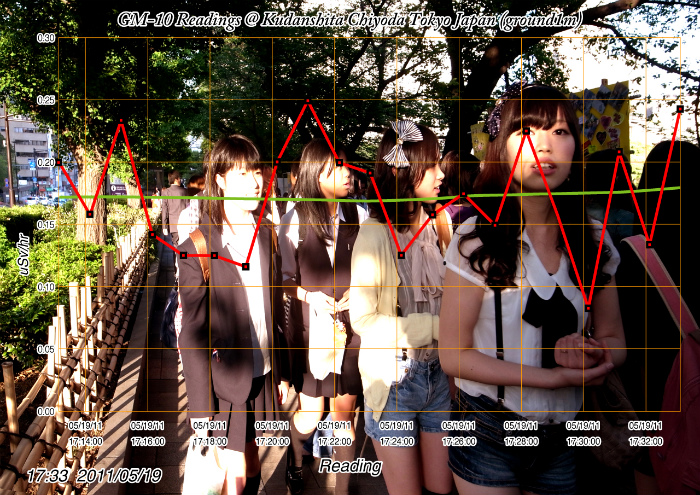 2011/05/19 Kudanshita Chiyoda Tokyo (ground1m) An average of about 0.17-0.18μSv/hr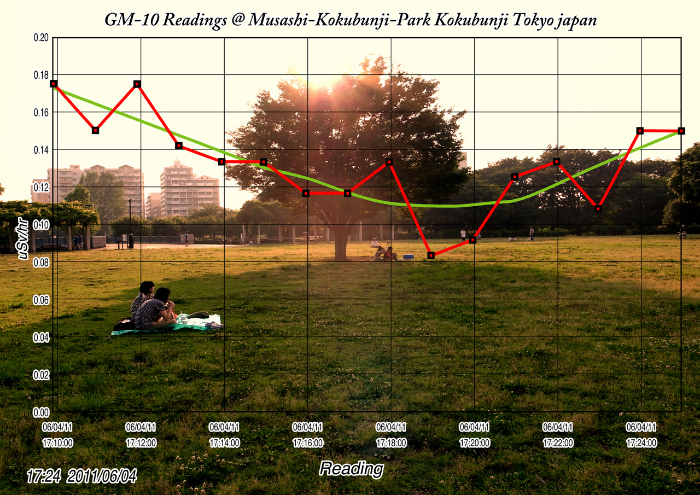 2011/06/04 Musashi-Kokubunnji-park Kokubunnji Tokyo(ground 1m) An average of about 0.11-
0.18μSv/hr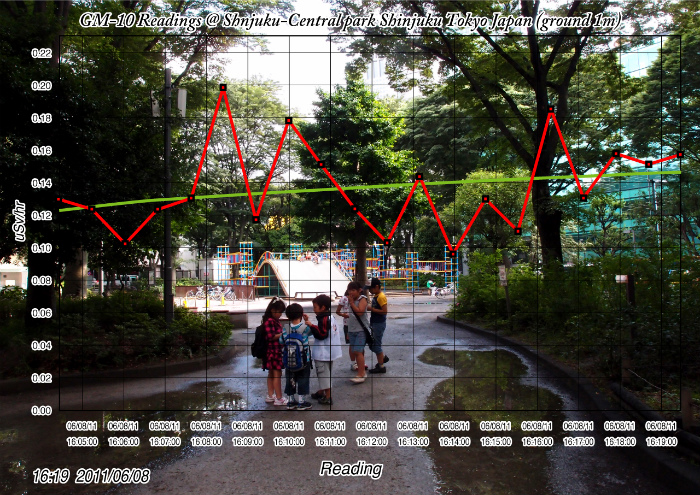 2011/06/08 Shinjuku-Central park Shinjuku Tokyo (ground1m) An average of about 0.12-0.15μSv/hr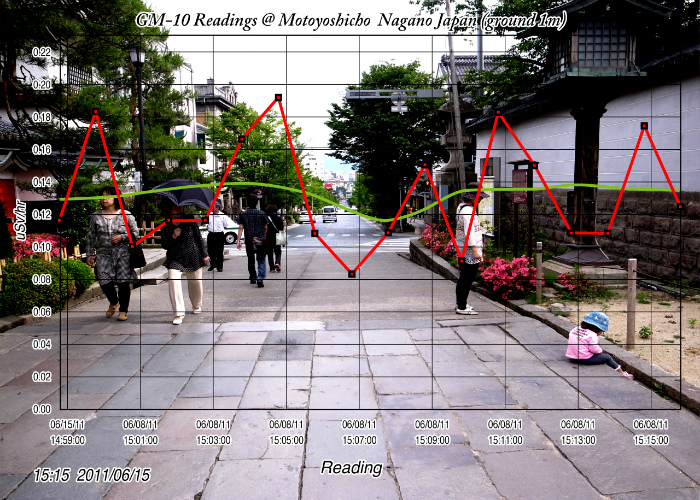 2011/06/15 Motoyoshicho Nagano Nagano (ground1m) An average of about 0.12-0.14μSv/hr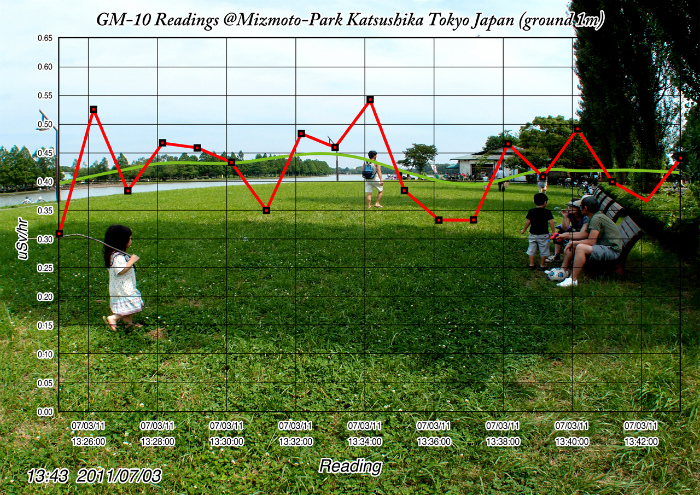 2011/07/03 Mizumoto-Park Katsushika Tokyo (ground1m) An average of about 0.4-0.45μSv/hr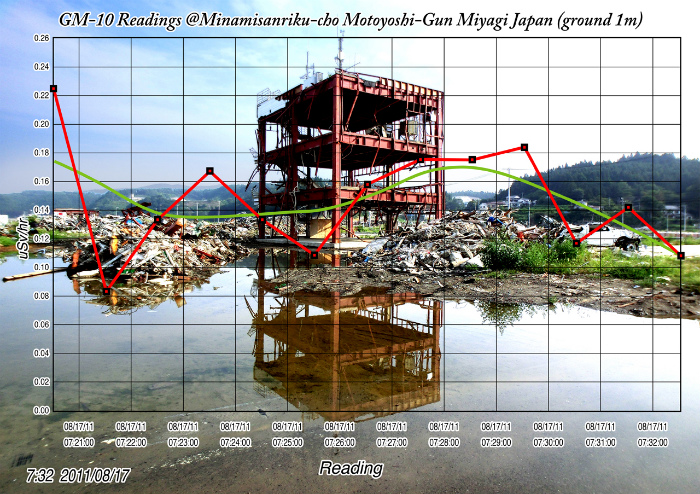 2011/08/21 Minamisanriku Motoyoshi Miyagi (ground1m) An average of about 0.11-0.17μSv/hr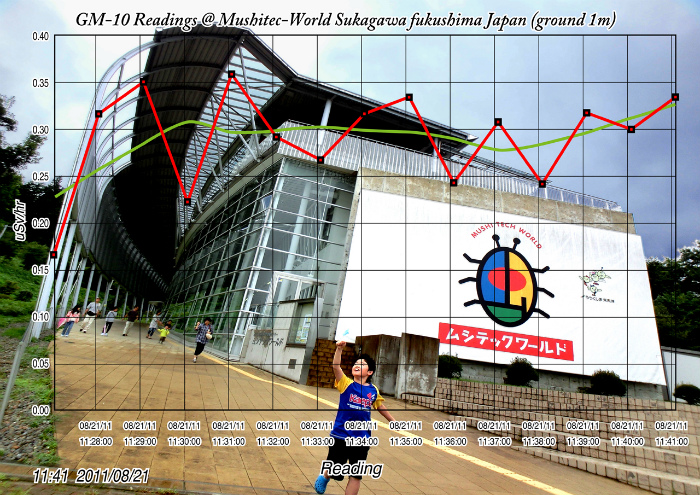 2011/08/21 Mushitec-World Sukagawa Fukushima (ground1m) An average of about 0.23-0.33μSv/hr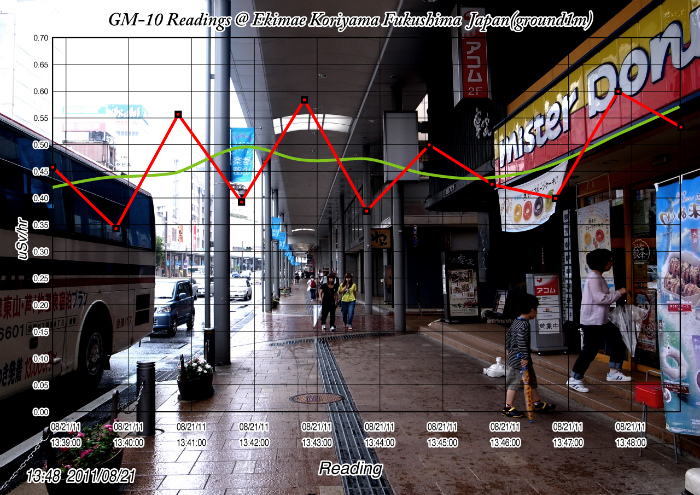 2011/08/21 Ekimae Koriyama Fukushima (ground1m) An average of about 0.43-0.57μSv/hr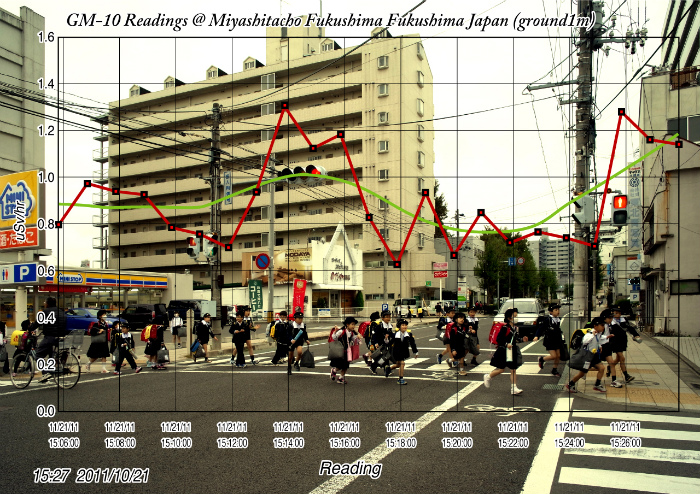 2011/10/21 Miyashitacho Fukushima Fukushima (ground1m) An average of about 0.8-1.2μSv/hr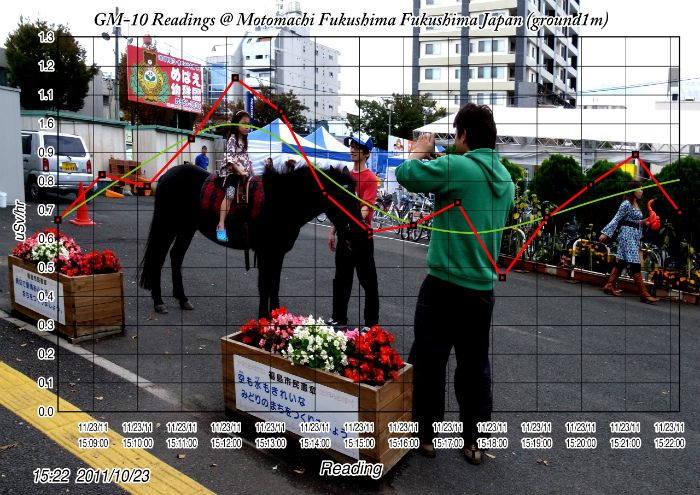 2011/10/23 Motomachi Fukushima Fukushima (ground1m) An average of about 0.7-1.6μSv/hr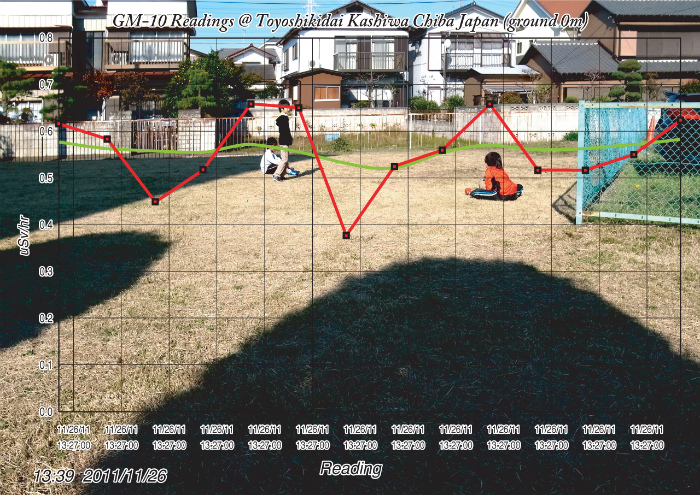 2011/11/27 Toyoshikidai Kashiwa Chiba (ground1m) An average of about 0.35-0.47μSv/hr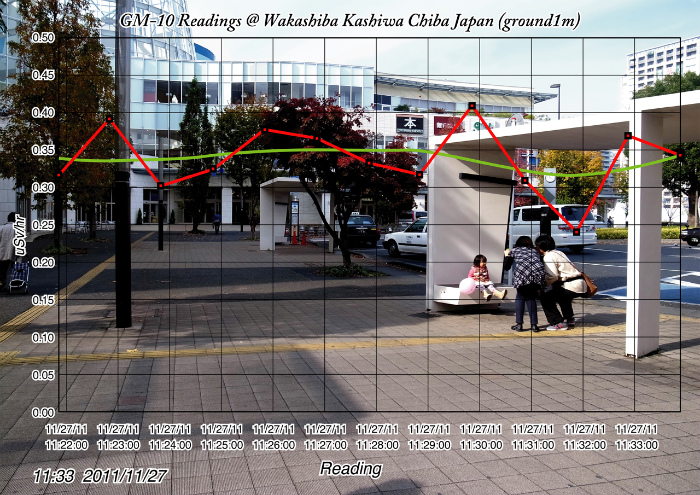 2011/11/27 Wakashiba Kashiwa Chiba (ground1m) An average of about 0.32-0.35μSv/hr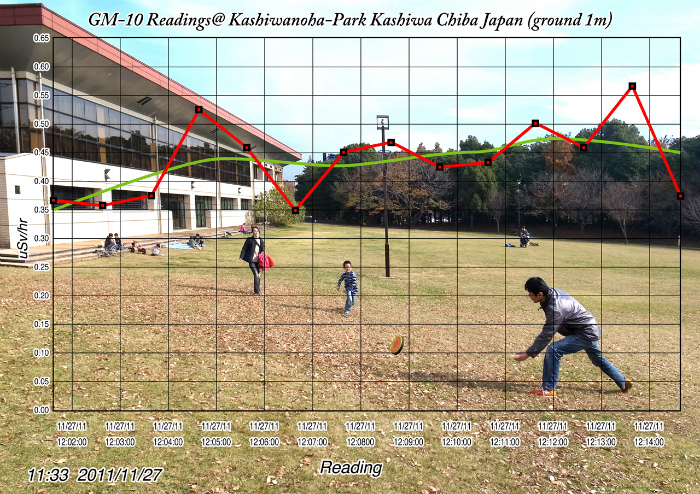 2011/11/27 Kashiwanoha-Park Chiba (ground1m) An average of about 0.35-0.47μSv/hr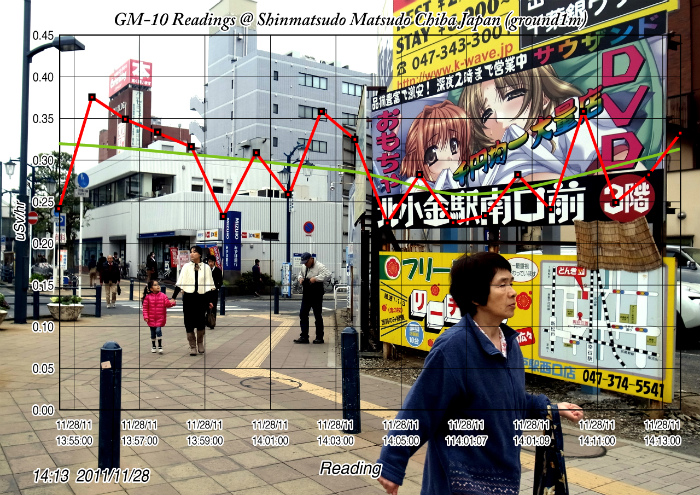 2011/11/28 Shinmatsudo Matsudo Chiba (ground1m) An average of about 0.26-0.32μSv/hr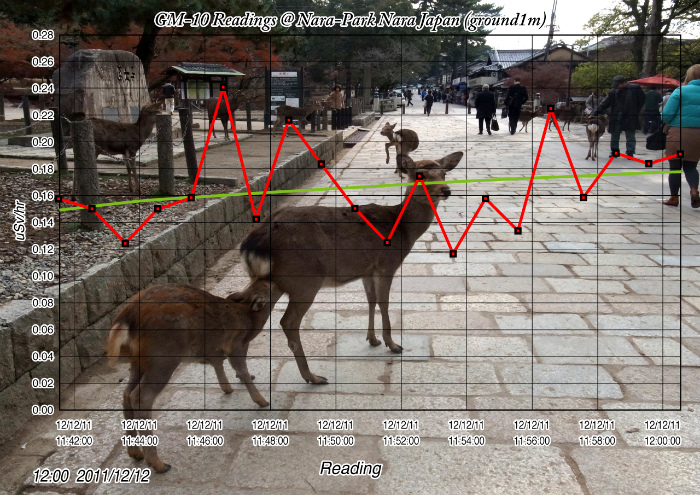 2011/12/12 Nara-Park Nara Nara (ground1m) An average of about 0.15-0.18μSv/hr